Abuja – A group, Coalition of Nigeria Muslim Women, has urged the Nigerian Bar Association(NBA) and Body of Benchers, to carry out necessary reforms in order to remain relevant.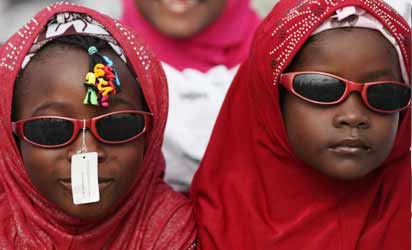 Public Relation Officer of the Coalition, Hajiya Aisha Yusuf, made the call at a news conference to mark the 6th World Hijab Day Cerebration, held at Fouad Lababidi Islamic Academy, Abuja.
Yusuf said the reforms would make NBA and Body of Benchers remain relevant to all, and truly maintain their status as the last hope of the common man.
She expressed concern over resistance and assault on the right of Muslim girls and women who wear hijab.
She cited example with the recent incident at the University of Ibadan International school, where Muslim girls were denied access to the school because they wore hijab.
According to her, the incident caused public outcry over the school ban on hijab for female students.
Yusuf stressed the need for sustain awareness, to dislodge stereotypes, and ensure that Muslims women and girls use hijab in public institution without being harass or intimidated.
She called on institutions, leaders and those in positions of authority to see hijab as an enabler not an inhibitor, saying that hijab enables its wearer to cross boundaries that normally inhibit her potential.
Yusuf also enjoined institutions and general public to treat hijab wearers with respect, understanding and see it as a tool for inclusiveness.
https://www.vanguardngr.com/2019/01/bpp-established-to-salvage-nigeria-from-throes-of-corruption-dg/
She further advised authorities to create and provide services that would attract hijab wearers, who are defined by their belief and obedience to a command from the divine creator.
Yusuf said that the theme of the 2019 World Hijab Day, which is "#FreeinHijab," seek to keep the hijab discourse in public domain, reiterating the full acceptance of Hijab as a right and identity.
https://www.vanguardngr.com/2019/01/ngo-takes-human-trafficking-campaign-to-lagos-streets-urges-govt-to-block-routes/