By Ayo Onikoyi
Ghanaian hip-hop/ hiplife performing   artiste from Aflao in the Volta Region of Ghana, known  artistically as Keeny Ice but born Amu Barnabas is set to rock the African airwaves with his debut EP titled 'Boarder Vibes'.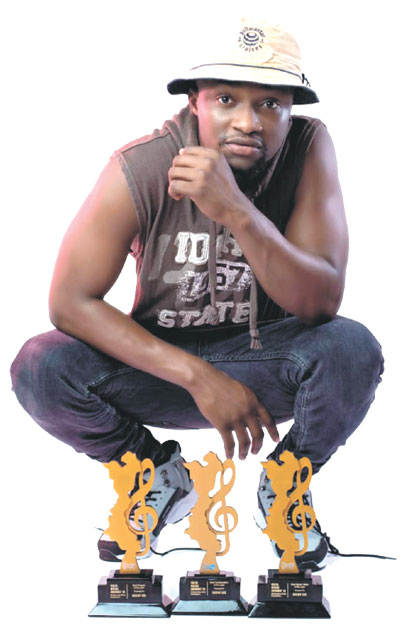 He's currently putting finishing touches to perfect his work of art. His new music video "E be God" which features Nigerian rave music act, Victor AD, shot and directed by director Dindu of Cinema House production is rocking the music scene and enjoying rave reviews.
MultiChoice announces winners of 2018 DStv Eutelsat Star awards
The versatile rapper is gradually becoming an influential rapper whose songs usually call for critical reviews by music experts.
In 2014, he evolved   and his strength as a musician became well known,added   an appreciable number of music lovers to his fans base and these 'Keeny Freaks' eventually propagated his works to the others.
His debut 'Adam and eve' featuring prolific Ghanaian musician,Castro of blessed memory officially introduced him to   the music scene and the reception has seen been   amazing.
Mr Eazi's 'Lagos to London' hits 79m streams
He then followed up with other singles and features,notable among there is 'Dance fever' featuring his God father,Edem,'Rap monster',Alhaji', 'Hail mary','Move' featuring Kofi Kinata and 'Gankivi' which earned him 5 nominations and 3 awards at the 2018 Volta music awards .
Keeny Ice has performed on many stages including Vodafone Ghana Music Awards Nominees jam in Ho,Koforidua Technical University Awards,Ghana – Naija Beach Rave, Zylofon Activation Concert, and also in Togo and Ghana respectively.
He is the former brand   Ambassador for sneaks clothing and also runs KICA Foundation ; an NGO that encourages teaching and learning of creative arts in basic schools.
Keeny Ice is not just a musician but also working industriously to impact the lives of people around the world through all forms of creativity.
Possessiveness: Leave out the baggage
He   currently focused on HipHop/Hiplife genre of music . He blends his native language,'Adza'   with English to communicate his message. He is   the first and only Ghanaian artiste signed by   Nigerian record label, Mo'shes musik.