Pharmacists Council of Nigeria (PCN) says it has developed a strategic plan to equip Community Pharmacists (CPs) as well as Patent and Proprietary Medicines Vendors (PPMVs) to reduce maternal and child mortality rates in Nigeria.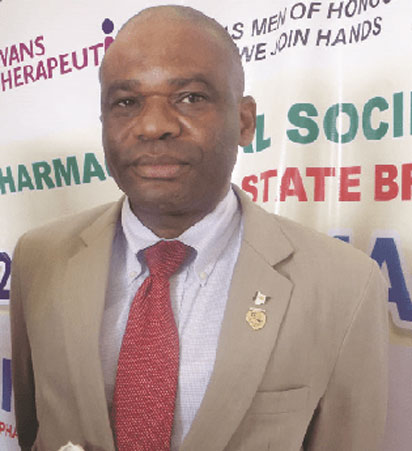 Mr Elijah Mohammed, Registrar of the council disclosed this on Tuesday in Abuja at the "finalisation meeting" of its three-year strategic plan.
Mohammed said the plan would enable the CPs and PPMVs to provide quality services on family planning, management of childhood Pneumonia, Diarrhoea, Malaria and others to Nigerians.
He added that it would also ensure reduction of mortality rate associated with these diseases.
According to him, the strategic plan was developed in collaboration with the Pharmaceutical Society of Nigeria-Partnership for Advocacy in Child and Family Health @Scale Project ([email protected]).
He explained that it would address 196,420 annual deaths of under- five children due to pneumonia and diarrhoea, including daily death of over 111 women and girls from pregnancies and childbirth related complications.
Trump appointment of Whitaker as new justice chief called 'unlawful'
He said the plan was in line with the commitment made by Nigerian government during the July 2017 FP2020 London Summit that CPs and PPMVs would be allowed to provide expanded quality PHC services.
"This commitment was based on data from the most recent Nigeria National Demographic and Health Survey (NDHS) which state that over 60 per cent of Nigerians patronise CPs and PPMVs for their family planning and other primary health care services.
"Government is convinced that by building the capacities, supportively supervising the practices of CPs and PPMVs and thereafter expanding their scope of work, Nigeria will move toward Universal Access to Health and Universal Access to Family Planning," Mohammed said.
He commended participants for their support to finalise the plan and described it as the best time for PCN in line with its mandate of strengthening the practice of CPs and PPMVs.
He emphasised the need for all stakeholders to work together to ameliorate the unacceptable health indices in the country.
Contributing, Dr Edwin Akpotor, Senior Programme Officer of [email protected] said Nigeria had been projected to be third populated country by 2050, due to failure of adopting child bearing measures.
Nigerian women prevent 2m unintended pregnancies, 735,000 unsafe abortions
Akpotor, added that about 50 per cent of adolescent girls were already mothers before aged 20, adding that lack of proper demographic planning and strategies could lead to economic and social challenges.
"Nigeria contributes 15 per cent of global maternal deaths, with about 111 women and girls dying daily due to preventable pregnancies and child birth related complications.
"Overpopulation and high maternal mortality will prevent Nigeria from reaping the dividends of demographic transition.
"According to the United Nations Foundation, in the past 50 years, no country has emerged from poverty or achieved economic growth and prosperity without expanding access to modern contraceptive," Akpotor said.
On her part, Mrs. Beauty Okologo, Deputy Director  Food & Drugs Services Department of the Federal Ministry of Health lauded the [email protected] project for supporting PCN to develop the plan.
Okologo noted that when fully implemented, the plan would have built the capacities of CPs and PPMVs to provide quality primary health care services to Nigerians.
Similarly, Alkali Albert the immediate past National Chairman of Community Pharmacists said "We, the Community Pharmacists in Nigeria, are committed to implementing the PCN strategic plan and providing quality PHC services to Nigerians."