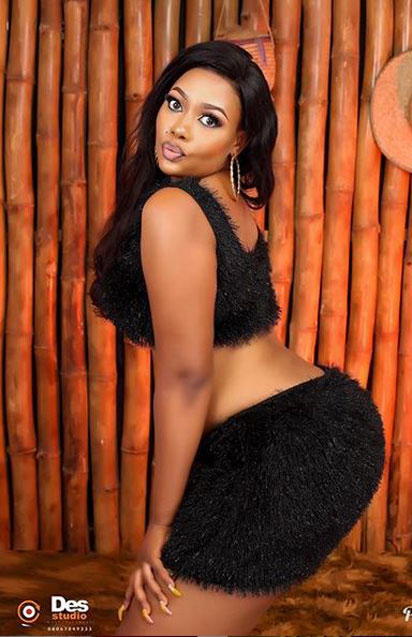 By Ayo Onikoyi
Some five years ago when budding actress, Crystal Okoye declared in an interview with Vanguard that she has the best figure in Nollywood, not many agreed with her.
In fact some were prepared to hang on a stake for daring to compare herself to Mercy Johnson, whom many deemed the sexiest woman in Nollywood at the time.
Queen Moremi: The Musical opens today
"My selling point are my hips. I think Mercy Johnson's hips are just learning where mine are. I know that I am well-shaped. If you ask me, I have got the best shape in Nollywood. And it is just not my hips alone, my eyes, my legs and my height as a woman all compliment my nice figure.
You may say I don't have the front but I have the back. The back speaks for me," she had said with aplomb and confidence.
'Heaven On My Mind' is not a Christian film but a human story – Uche Jombo
Over the years, with six years in the kitty as an actress, Crystal has come to prove she indeed has what it takes to be called a very sexy woman. Her numerous Instagram posts have attested to this. And yet again on her birthday the Nnamdi Azikiwe graduate of public administration posted pictures to drive her claim home.