By Sonny Atumah
The French government, last week, succumbed to the sustained nationwide protests against higher fuel taxes. President Emmanuel Macron had planned tax increase on gas by 2.9 cents and diesel by 6.5 cents a litre. It sparked revolt from Saturday, November 17, 2018; with protesters numbering about 280,000.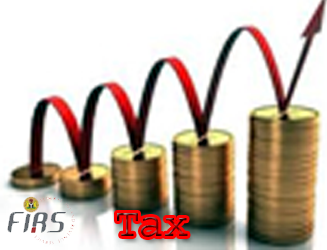 Led by the Gilets Jaunes or Yellow Vests, they took to the streets in urban, suburban, and rural communities across the country. The yellow vest is a symbol of French drivers.
The yellow vests are now a heterogeneous group whose supporters span across age, occupation, and geographical region comprise unemployed youth, retired people with very low pensions, and people who earn the minimum wage.
93m Nigerians have no access to electricity —Power for All
Reminiscent of the Arab spring, the campaign against the rising cost of fuel started with an online petition by a cosmetics saleswoman, Priscilla Ludosky, in the Seine-et-Marne region. A truck driver Erik Drouet from the same area who joined called for a national demonstration on November 17, with about 900,000 that signed the petition.
After three weeks of violent protests, cars and buildings were torched, with shops smashed in one of Paris's most exclusive areas, as well as damage to the Arc de Triomphe. The yellow vests  had highways, fuel depots and commercial centres blockaded with cars burnt in battles with police and motorists.
With blockages at petrol refineries, there were fuel shortages in some regions of France. President Macron made a dramatic U-turn suspending the fuel tax increase scheduled for January. He dropped the fuel taxes from the 2019 budget after the protests from lower-middle-class citizens that paralysed France and left parts of Paris in flames.
The French economy according to Finance Mminister,  Bruno Le Maire, suffered greatly since the protests began with retailers, hotels, and restaurants revenues slid between 15 percent and 50 percent.
The three-week protests in France became the biggest political crisis in Macron's 18-month presidency, and the worst riots in Paris in 50 years. Macron may not have  envisaged that 'common drivers' could threaten his presidency.
The intended taxes came on the heels of very high fuel costs over the past few years, with his government accused of insensibility in the plight of over-laboured workers battling with falling purchasing power and low wages.
Ada Hegerberg first woman to win Ballon D'Or
The lesson to leaders is that the people should not be taken for granted especially when it bothered on their welfare and well-being. Diesel—a fuel once heavily promoted in France is now being phased out for reasons of climate change. Commuters in rural and semi-rural areas depend mostly on cars powered by diesel.  The situation in France, indeed, showed that countries are not reformed through a show of force.
As Macron back pedals, he still has a bigger problem as organisers of the protests are expanding their demands beyond the proposed fuel tax. They are including a big increase in the minimum wage and a return of the wealth tax, while some are calling for Mr Macron to resign to kick-start talks. According to their statement, "We ask to know what the taxes are being used for, a social national conference, regional debates on 'territory and mobility', regular referendums on social and societal questions in the country, the adoption of proportional representation for legislative elections so that the population be better represented in parliament."
President Macron was indeed, thinking global on climate change without recourse to domestic economic woes including unemployment. Macron on December 12, 2017 hosted the One Planet Summit on climate change in Paris, which adopted the Paris Agreement. It was to mobilise public and private finance to support and accelerate common efforts to fight climate change. Fossil fuels (coal, oil and gas) became ecological emergency that must be eradicated at all costs.
Signatories of the 2015 COP21 Paris climate agreement promised to tackle climate change and promote sustainable development. Macron would have taken a cue from President Donald Trump who is clear on his stand on energy and climate change. Trump has a robust energy policy for the United States in his America First Energy Policy.
At the just concluded G20 meeting in Buenos Aires, Argentina, the United States reiterated the decision to withdraw from the Paris Agreement, and affirmed its strong commitment to economic growth and energy access and security, utilizing all energy sources and technologies, while protecting the environment.
France hosts 80 world leaders for 100 years of World War 1
The situation of France is understandable. France as a net importer of petroleum produces only about 6 million barrels of hydrocarbons a year, about 1 percent of its consumption. For that Macron wants to make France carbon neutral and plans to curb greenhouse gas emissions by leaving fossil fuels, blamed for contributing to global warming.
France plans to end the sale of gasoline and diesel vehicles by 2040, and stop generating electricity from coal to favour renewable energy. Macron may be trying to promote renewable energy which his country has comparative advantage by way of technology. He should convince his people that are threatened by low wages and unemployment that he is promoting renewable energy which cost benefit analysis is also not favourable for now.