By Pastor William F. Kumuyi
They attend church services on Sunday, but during the rest of the week they patroni-ze a witch doctor in a se-cluded spot seeking for protection.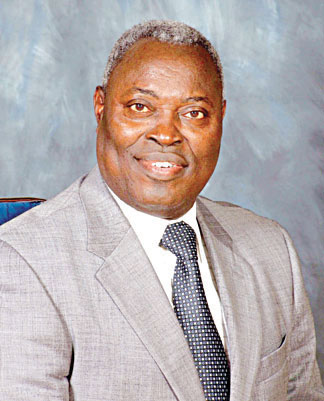 This is the reason the scri-pture says in Romans 3:23 "For all have sinned, and come short of the glory of God;" but the good news is that there is redemption for all sinners. This goes to show that God forgives sins, and He will forgive your sins. He will separate you from that sin that easily besets you and give you sal-vation.
He will separate you from that sin and separate sin away from you. In other words, as the east is far from the west, so will He take away sin from you. There-by, breaking the power of sin from your life so that it will no longer have authority and or dominion over your life. You will become free from the problem of sin. God will do it for you today. Are you there? I said, to-day. He will set you free from sin!
Catholic bishop decries IPOB's call for boycott of 2019 polls
Romans 5:9 "Much more then, being now justified by his blood, we shall be saved from wrath through him." When we accept Jesus Christ as our Lord and personal Saviour, it will enable us to avoid the divine wrath of God that will come upon all sinners who disobey the commandments of God. This is due to the fact that God sees sinners, who fail to repent from their sins, as enemies of His Kingship who deserves the fate of death for aligning with instruments of wickedness in maligning His Lordship and by rejecting His offer of Jesus Christ at the cross of Calvary, as treasonable felony. But as many that will receive Jesus Christ into their lives shall be saved from sin and from the judg-ment of God.
When you come to Jesus, automatically you become the property of God and your body becomes the exc-lusive reserve of the Most High and no longer a deposit dunghill for the devil; and to be fittingly suited for God, your repentance must be genuine, truthful and without any reservations and sympathy for sinful intentions.
I Samuel 15:1-30 contains an account in the history of the children of Israel when God, through the prophet Samuel, instructed Saul, the first king of Israel, to take vengeance for the injury Israel suffered in the hands of Amalek, when they came out of Egypt. He was given an express command, as the General of the army of God, to destroy their enemies; but he disobeyed the word of the LORD instead. Afterwards, Samuel the prophet confronted him in lieu of admitting guilt he gave excuse by passing the buck to his men.
Today, most people fall into similar situations that Saul found himself years ago. They still transfer blame to others, especially when caught in the act; and the higher they climb the ladder of societal success, just like Neb-uchadnezzar, the deeper they sink in idol worship and occultism.
Eventually, when Samuel told him that his unpopular action before God will hurt his kingly position, he quickly pretended to be sorry. But as for you, if you are going to experience true repentance, it has to come from the heart of your heart.
Most of us are familiar with the Biblical account of the life of Judas Iscariot. He was one of the disciples of Jesus Christ. In fact, he was even the treasurer of the team. He carried the offering bag of the ministry. Yet, he kept stealing; and all that he rake-off from the offer-ing bag was not enough to quench his appetite, beca-use he took an unprecedented step further by selling Jesus Christ for 30 pieces of silver; and when he obs-erved that they have condemned Jesus, he regretted the consequence of his sin, which made him to return the inducement money he earlier received as payment for his dishonesty and betrayal of his Master.
Look at that lady over there. After committing fornic-ation and becoming due to the shame and stigma of pregnancy, she is now being sorry. But if there was no resultant consequence, you would not have known that she committed an act and she would not have been sorry for living the life she is now sorry for. That kind of attitude she now displays is not repent-ance.
The act Saul put up when found to be guilty is not call-ed repentance nor the show of guilt Judas Iscariot dem-onstrated, when he returned the pieces of bribe money he took for betraying his Master Jesus Christ termed repentance. In truth, excuse makers who only end up regretting their actions, but without repenting from such sins will not experience the blessedness of God. That is the more reason why it is advisable for sinners to get back in their relationship with God through con-fessing, forsaking and turning away from sin.
Rohr names Musa, Ighalo, 21 others for South Africa, Uganda matches
Repentance is the willingness of an individual to turn from all forms of sins. It comes from the very heart of the individual. That is, a sinner takes a decision to re-pent because he or she knows that to continue on that sinful path attracts sudden death and eternal des-truction in hell; and in order to avoid such a steep price, complete and entire repentance that comes from the heart becomes the only wise choice. Hence, the conscientious decision-maker takes the most important step life has ever offered, with great gusto and det-ermination, to become a friend of God by turning away from the life of sin; and to do that, true repentance is required.