By Donu Kogbara
LAST week, the nation was told that some Federal Lawmakers from Kano State had endorsed their All Progressives Congress, APC, Governor, Dr. Abdullahi Umar Ganduje, for a second term…on the grounds that they regard his performance as "creditable," "outstanding" and "exemplary".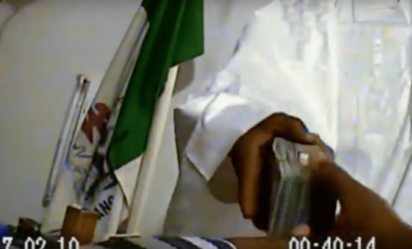 Ganduje, you might recall, was caught on video collecting money – said to be a bribe – from an individual who was said to be a contractor. But this serious allegation does not bother Kano National Assembly members, who have vigorously defended Ganduje.
The governor insists that the embarrassing video footage – which makes him look like a cheap tout and is still going viral all over the internet – was doctored. But he would say that, wouldn't he?! And, given that there has been no rigorous independent investigation into this incident, I don't think I can be blamed for being sceptical about Ganduje's cries of innocence and sabotage by enemies.
Sabotage by enemies
According to online publication, The Will: "An attempt by the state assembly to probe him hit a brick wall after a court granted his plea, asking the assembly to put the investigation on hold." In a statement signed by Senator Kabiru Gaya and 13 other legislators, including members of the House of Representatives, the Kano caucus in the National Assembly accused "devilish" political opponents of launching a "smear campaign" against Ganduje, whom they claim "has brought unprecedented socio-economic development to Kano State, such as (has) never (before been) experienced."
Then Gaya et al issued a subtle warning to Mr President. Lest Buhari should make the mistake, in their eyes, of deciding that the video evidence was too damning to be breezily dismissed, Ganduje's champions reminded Buhari that he could suffer an electoral defeat next year if Dr Ganduje's "evil" adversaries are allowed to triumph.
The implication is obvious: Support Ganduje out of this mess or lose the support of key actors in a key state when you need us most! Well, APC party mandarins clearly concluded that it made sense to take this threat seriously because when the National Working Committee of the APC approved the composition of National Peace and Reconciliation Committees for each geo-political zone, Ganduje was announced as chairman of the South-East committee!
Anything goes in Nigeria, the land of hypocrisy, moral chaos and bizarre contradictions. Buhari attracted millions of votes in 2015 by swearing that he would fight corruption to a standstill. But he has surrounded himself with corrupt characters and now feels that he can only win votes in 2019 by protecting them.
More electoral observations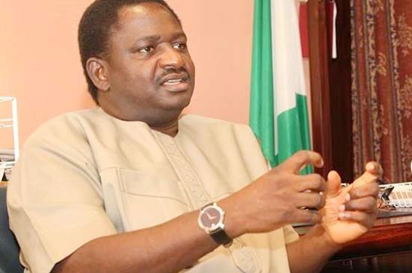 FEMI Adesina, spokesman to Mr President, has declared that his boss would rather lose the 2019 presidential election than rig it. He made this claim on an Arise TV programme last month, then assured viewers that the electoral process will be free and fair. I've met Adesina and think that he is a decent person who means well and sincerely believes everything he tells the general public. But it's possible to sincerely believe rubbish! And I very much doubt that Mr President is profoundly committed to electoral ethics…and am absolutely convinced that he would rather drive a burning stake through his heart than lose the election on February 16th!
I have a similarly cynical attitude towards recent comments from the Inspector-General of Police, Ibrahim Idris…who has declared that the police force will not tolerate hate speech, thuggery, intimidation or violence from politicians or their supporters. According to Idris's spokesman, law enforcement personnel throughout the country have been ordered to arrest and immediately prosecute any member of any party who is caught in possession of firearms or other dangerous weapons.
Idris also instructed all Commissioners of Police in all state commands and the Federal Capital Territory, FCT, – and all officers who participate in the implementation of the security arrangements for the 2019 elections – not to be partisan. All I can say to a man who isn't famed for principles and has always displayed a blatant bias towards President Buhari's interests is this: Tell it to the Marines, Idris!!!
Meanwhile, on the South-Eastern Front, the leadership of proscribed group, the Indigenous People of Biafra, IPOB, is continuing to insist that it will boycott the forthcoming elections because it reckons that injustice can never be erased in Nigeria. I agree with IPOB. Injustice can never be erased in Nigeria.
But I disagree with IPOB in the sense that injustice can be reduced significantly by those who are ready to tackle it in a constructive way. And I'd urge IPOB to seriously consider a different and more positive modus operandi.
Condemning an entire system and insulting everyone who operates within it is somewhat nihilistic and extremely annoying and smacks of a childish preference for avoidable hostility over mature solutions.
My mother Anne Chizomam Kogbara, nee Ukachukwu, is a core Igbo gentlewoman from Imo State; and my late father, Ignatius Kogbara, was Ojukwu's friend and ambassador in London during the civil war.
Daddy was an Ogoni man who decided that Ojukwu was right about many things; and I became the proud custodian of his Biafran passport when he passed away…and regard it as a cherished historical document and symbol of my family's onetime dream.
In other words, I have serious "rebel" street cred' within this context! And I can definitely empathise with the concerns and aspirations of Biafra sympathisers, wherever they come from. But I don't see any real similarity between Ojukwu's Biafrans and Nnamdi Kanu's Biafrans. Which is very sad, if you ask me.
Responses To  [email protected]  Or To 0802 747 6458 Or 0811 675 9752. Please kindly note that unless you specifically request anonymity, your email or text message may be published with your name and contact details attached.