THE Oil and Solid Minerals Producing Area Landlords Association of Nigeria (OMPALAN), has called for a synergy between the Association and Miyetti Allah Lauta Hore, a Fulani socio-cultural Association, to foster peace for increased investment in solid minerals and other sectors of Nigerian economy.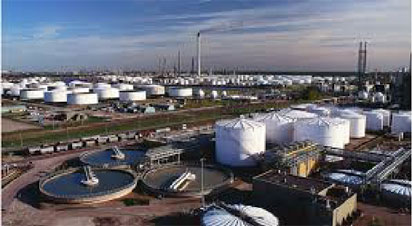 President of OMPALAN, Udo Azogu, who stated this during an interactive meeting with Miyetti Allah in Tudun Wada, Nasarawa State, also said that there is urgent need to resolve the frequent incidents of herders/farmers' clashes with a view to making Nigeria safe for every citizen irrespective of ethnic group and religion.
Also speaking, National President of Miyetti Allah Kautal Hore, Bello Bodejo said that his Association will support the effort of OMPALAN to engender peace in Nigeria.
Ethelbert Okwaranyia, Chairman, Oil and Gas, OMPALAN, stated the need to recourse to peace and conflict resolution mechanisms to address the vexed issue of herders/farmers conflict, while urging aggrieved politicians who stoke regional tensions to repent and support the rule of law.
The meeting resolved to hold a wider interactive meeting of stakeholders in critical facets of the economy to drum support for the rule of law and revive the appeal of good governance.
Court ruling on Adetimehin-led exco: Its victory for democracy, rule of law – Ondo APC
Bodejo will head the Advisory Board of the Association with responsibility of coordinating traditional institutions in Nigeria under the aegis of OMPALAN.
The association is working to hold an all-embracing peace and security meeting in Abuja to address recurrent threats of peace and security in the Country. Other senior officers of OMPALAN at the meeting include Hon. Bamidele Faparusi (Vice President, Foreign Affairs), Prof. Katuka Yaki (National Secretary) and Elder Jonathan Kehinde Ehimamigho (Director of Protocol).
"The money that was meant to develop other infrastructure has been diverted to repair vandalised equipment," he said.
He hinted that the Metering Assessment Programme (MAP) initiative would go a long way in addressing metering gap within the network.
According to him, the company has metered more than 150,000 customers. He said that efforts were being made to address the metering gap through the adoption of an interim plan of metering transformers for a more accurate estimation.