By Muoka Lazarus
There is no doubt that the political and economic conf-usion prevailing in the country today has put many in a state of desp-ondency. Thus many peo-ple are thinking that they can no longer be rich again, while some have lost hope of getting marr-ied, bearing children of their own, excelling in their academic pursuit, gaining promotion and getting healed.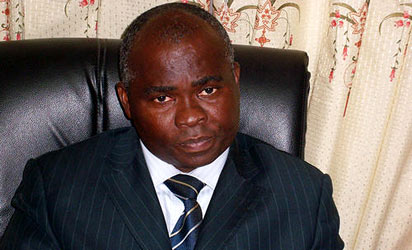 Many who depended up-on their brothers, sisters, or friends had on many occasions been disapp-ointed because man is limited in his doing.
Are women more ruthless at pursuing wealth?
But, God has never and will never disappoint any-body who reposes confi-dence in Him. So we can say that with God, there is hope for with Him all things are possible. So, if you have tried all you could since the beginning of the year and it seems there is no hope, I want to let you know God has designed a way out of your hopeless situation. The hope for the needy is inspired by God to bring succor to those that have lost hope.
Beloved, the Almighty God is advertising an end-uring hope for the needy through this message. Whoever that will come to Him on the bases of this advert shall have his need met. He has assured that He will supply all your need.
So, is there anything that you are hoping that God will do for you? I want to assure you, He will not dis-appoint you. If you are si-ck, He will heal you. If po-verty is your problem and you come to Him on the bases of this advert, He will assuredly prosper you. If it is barrenness, re-joice for your time of visit-ation has come. I don't know what your need is but I have assurance that the God I serve shall meet all your needs in Jesus name.
Psalms 72:12-13 says: "For he shall deliver the needy when he crieth; the poor also, and him that hath no helper. He shall spare the poor and needy, and shall save the souls of the needy"
2019: What I need to defeat my opponents – Banky W
The poor, needy and help-less are special people to God. It is in God's char-acter to attend to their passion-ate cries thus He pledges to be their deliverer. This is the rea-son the needy should run to Him for econom-ic and social saf-ety. Jesus came to help those who cannot help themselves, nor find help in others. He inspired the Hope for the needy pro-gram to give hope to the needy. So, let the needy look to Him by the instan-ce of this program, for He is looking for them. Are you in need of anything, come to Jesus He is the hope of the needy.
John 11:41-44 says, "Then they took away the stone from the place whe-re the dead was laid. And Jesus lifted up his eyes, and said, Father, I thank thee that thou hast heard me. And I knew that thou hearest me always: but because of the people which stand by I said it, that they may believe that thou hast sent me. And when he thus had spoken, he cried with a loud voice, Lazarus, come forth. And he that was dead came forth, bound hand and foot with graveclothes: and his face was bound about with a napkin. Jesus saith unto them, Loose him, and let him go"