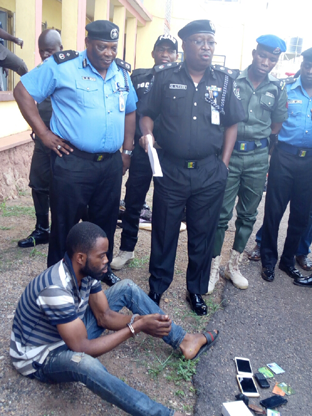 By Ugochukwu Alaribe
After much beating, one of the robbers lynched by an irate mob, yesterday, along Aba-Owerri Road, Aba, Abia State, pleaded with the mob to pull off a charmed ring in his finger for him to die.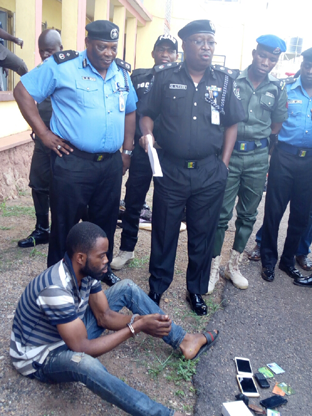 It was gathered that the suspects snatched money from a victim, who was at a nearby bank to withdraw money, before racing towards Aba-Owerri Road.
An eyewitness said unknown to the suspects, they were trailed by some tricycle operators after the victim raised the alarm.
He said: "The robbers almost escaped with their motorcycle, but were caught in a gridlock along Aba-Owerri road where the tricycle riders raised the alarm."
The eyewitness alleged that the robbers confessed to being members of the gang that killed a tricycle rider a week ago at Immaculate Avenue and made away with his tricycle.
He added: "The criminals trailed someone to a bank and snatched money from the man as he came out and took off in their motorcycle. The tricycle riders pursued them as the victim shouted for help. On getting to Star Paper Mile Junction here in Umungasi, they were caught up in the traffic jam and the tricycle riders came through the other lane blocked them and shouted for help.
Abia Judge decries disobedience of court order by Chief Registrar
"People arrested them and beat them for about 30 minutes, but nothing worked until they discovered that they had charms on them. Their charms were pulled out and one was beaten to death while the other refused to die.
"He later pleaded with the crowd to pull out the charm on his finger which was a ring. It was pulled out before he died. His remains did not burn as you can see with your eyes.
I will marry her! Man, 50, pleads after narrating how he raped autistic girl in bathroom
"This is not the first time they're doing this. These were the same group of robbers that killed a tricycle rider some weeks ago at Immaculate Avenue. That big one there confessed when people were beating him close to death.
One of the tricycle riders, who helped in the arrest of the fleeing robbers, said the criminals relied on their charms which failed them and urged the security agents to protect lives and property in order to avoid people taking laws into their hands.
Contacted Commissioner of Police, Abia State, Mr. Chris Ezike, said he was in a meeting