By Obi Nwakanma
The city of Dubai is a very artificial city. It is literally carved out of the desert. That fact alone, makes it one of the great modern wonders of the world, fit to join such achievements of the human mind, as the city of Alexandria, first laid out by Ptolemy I from a swamp. Alexandria is the classical example of our contemporary Dubai.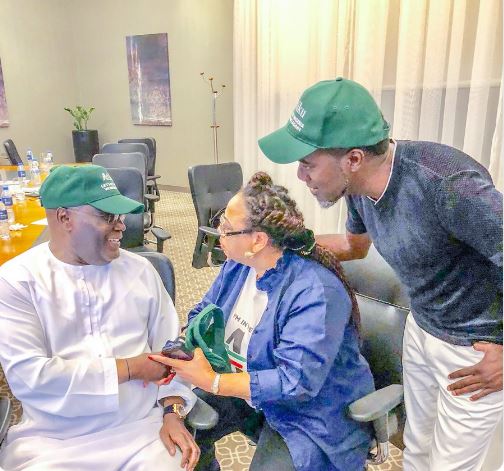 As a city, Alexandria was a great vision all by itself, but one of its great signal landmarks, the Light House of Alexandria that welcomed all to the harbor of Alexandria, was breathtaking for all its dimensions. Alongside such sites, as detailed by the Hellenic tourist guide, that included the great Mausoleum of Halicarnassus, the great pyramid of Gizza, the Hanging gardens of Babylon, the Colossus of Rhodes, the Temple of Artemis in Ephesus, and the statue of Zeus at Olympia, we have what we call the "Seven Wonders" of antiquity.
When our own era is measured, the Bhurj Khalifa, the 160 storey sky scrapper in Dubai will be counted among the wonders of our current world. It is a sight certainly to behold. And for the tourist, without doubt, a great place to visit and see. The remarkable thing about Dubai is that it was conceived and built to draw a regular score of tourists from the world, and it was built with revenue from oil.
Nigeria had revenue too from oil, and we built our own city of Abuja with oil money, but as we see, Abuja does not quite measure compared to such other cities built with the "black gold." It is not as though money was not spent building Abuja, it is that boatloads of money were spent building crass with over-inflated contracts. That is the story of Nigeria. But that is not the main thrust of my contention today.
My pique is directed at another thing: what I think is the consistent example of the inferiority of the mind and orientation of its decadent "ruling class." The word "elite" is a little heavy on my tongue these days, because to use it in describing the Nigerian ruling class undervalues the real meaning of that word. "Elite" reflects subtle class, organic intellect, transcendent achievement, and behavior or conduct at the highest state of refinement. It is the ability to embody the highest symbolic order or significance of the world to which it radiates value.
FG gave me $40m to halt oil flow disruption in N/D, not contract – Robert, GEJ's cousin
The Nigerian ruling class is far too unsophisticated, too crass in its manners and habits of consumption and values, and too incapable of constructing lasting, precise values to merit that description. It is loud, it loathes its own society, and it has utter disdain for what is real and local, and public.
Its eyes are always abroad, and it has very little original ideas, largely because the intellectual and bureaucratic arm of this class was badly damaged and its current mandarins were recruited from crass – mostly by preferment and far less from merit, and as a result do not have the right tools to act or conceptualize the transformative ideas that can refine their society.
So, I will use the word "elite" here reluctantly, and merely to conjure the possible. My attempt in the "Orbit" today is to draw attention to the scandal of the PDP leadership and the candidate it is offering Nigerians to contest the presidency of Nigeria arranging to meet and hold its "strategy session" in Dubai. If nothing, it is a public relations disaster! It is only a crass political leadership disdainful of its audience that would choose to go to Dubai from Nigeria to conduct a "strategy session" to discuss taking political power in Nigeria. Who is Atiku and his team meeting in Dubai? And in whose interests? Why Dubai? That is the question Nigerians are now asking.
Nigerians are increasingly sophisticated about politics and are paying attention to the political moves of those who aspire to lead them, and to the issues emanating from these aspirations. And so yes, the APC is right in raising the question of what Atiku Abubakar and his team were doing meeting in Dubai.
The APC is right in asking the Office of National Security Services to investigate the PDP leadership's meeting in Dubai because, rightly, it bothers on Nigeria's National security, when a party aspiring for power conducts its meetings outside of the country which it aspires to govern. A nation is not like any other organism. It has secrets. It has National Security interests. It has the lives of millions of people at stake, and it has millions of connected interests to secure.
Adeboye prays for Buhari, Osinbajo
Those interests are economic and political, but they connect to the larger issues of the security of state, of a nation's health: how do we determine that some external interests do not control the reproductive and physical health of a nation as a way of controlling it?
How do we make certain that external competitive international political and economic interests do not create artificial famines as a means of controlling a nation's food sources by undermining its food security? What about the great battle of the future over access to water? How does a nation protect its water systems? Its markets? Its industry and productive capacity? Its banking and financial systems? Its international status as a major voice of deterrence against internal and external aggression and subversion?
How can a nation be taken seriously if it does not produce its own tools for war and self defence? Its national security operations include strategies to determine that its most important means of survival can be protected, and that the people's liberty guaranteed under its national constitution is not undermined by strange personal interests.
That those seeking power are not compromised and held hostage by competing political interests seeking proxies that might compromise the nation's long and short term interests. Thus, a serious national political organization seeking power ought to understand this, and ought to know that it cannot have these discussions that border on taking the power of a nation, and managing the security of a nation, in a foreign space.
The PDP in putting out its response to the rival APC's call for investigations of the party and its interests and operations in Dubai, did say it met in Dubai because it wanted to prevent the "prying eyes of APC Spies." What about Emirate spies? Or did they think that their discussions in Dubai, went unnoticed by the intelligence services of the United Arab Emirate, a country which does a lot of business with Nigeria?
Ighodakpo lauds choice of Peter Obi as Atiku's running mate
There is very little doubt that the facilities used to discuss PDP's strategies were under surveillance in Dubai, and so it is a thoroughly weak and unintelligent response to say it wanted to avoid "prying eyes." So, PDP wants to have a private, party strategy meeting, why not procure a luxury Yacht, and the PDP can afford an official party Yacht, and meet at sea? Sail on the Atlantic between Lagos and Port-Harcourt, and avoid prying eyes or listening posts all you want.
Why not meet in Obudu or Oguta? Build a party ranch somewhere underneath the hills of the Plateau, or the hills of Idanre, to serve as venues for private party retreats and strategy sessions, something just like Camp David which US presidents use for their own retreats? Perhaps these PDP "strategists" just wanted an opportunity for a quick junket, and as usual found nothing attractive in Nigeria. Going to Dubai has somehow become the measuring rod of "elite" insiderism in Nigeria.
But no party seeking power in Nigeria should be taken seriously if, of all places to discuss strategy, it chooses Dubai or some place outside of Nigeria. Nigeria's closest peer in Africa at least, the South Africans, get it. The leadership of the ANC for instance, never goes to Dubai, or London, or Paris, to discuss South African affairs, or strategies.
Only just before then, the PDP "strategists" had trolled out Atiku Abubakar to Chatham House, London to discuss his political vision to a very British audience. The Hall of course was empty and it raises the question: who is Atiku addressing?
No African country makes a fetish of going to Chatham House to discuss its internal affairs, or seek legitimacy for governing its own people, as do foolish Nigerians. Chatham House is conceptually the equivalent of Nigeria's own once formidable National Institute of International Affairs, the NIIA in Victoria Island, Lagos.
Non-appointment of S-East persons into NDC, NSC, as service chiefs divides senators
A thinking party, serious about strategy and optics, would arrange with Nigeria's International Institute for its presidential candidate to layout his political vision, and address his "Foreign Policy" options to an audience whose votes matter most.
As it is, Nigerians do not even know on what Foreign policy platform Atiku is campaigning. So, who should Atiku be addressing? English people living in London with strategic interests in Nigeria, or Nigerians living in Nigeria with profoundly vested interests, who vote?
The habit of the Nigerian "ruling class" to seek the approval of their foreign masters on Nigerian affairs is both unsettling and unpatriotic. Nigerians should never take any political leadership or party seriously which thinks the best place to hold a "strategy meeting" is outside Nigeria irrespective of its fears of "prying eyes." There will always be eyes that pry, and ears that listen even in Dubai.
Indeed, how often has the Emir of Dubai held strategy meetings about Dubai in Abuja? What is Atiku's connection to Dubai? It is a fair question which the Nigerian intelligence services are duty-bound to investigate. Besides all that, every serious National party is a government in waiting. Self-respecting nations do not discuss their sovereign issues in foreign lands, no matter how friendly. And in terms of symbolism, the PDP strategy conference in Dubai is not good optics.