As the 2019 general elections draws close, nationalist institutions, initiatives and patriotic Nigerians have continued to engage programs that will see the nation through a successful electioneering process.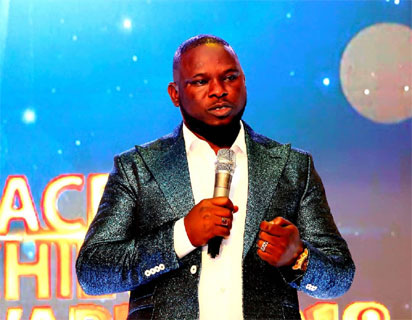 In view of this projection, the 2018 Nigeria Youth Peace Summit and Honours will be providing deliberations and discourses on strategic roadmap to a peaceful 2019 general elections. The summit and recognition ceremony is themed "The role of Nigeria youths, media, security agencies and religious leaders in the 2019 general elections".
2019: Buhari Campaign Organisation to embark on ward-to-ward mobilisation
The timely and educative program is aimed at creating awareness, improving operational models, establishing innovative responsibilities that are in furtherance of a peaceful and successful elections in Nigerians.
The 2018 edition of Nigeria Youth Peace Summit and Honours will commence by 9:00am, on the 29th of November, at the National Merit House, Maitama Abuja.
Dignitaries and reputable personalities across all the sector will be present at the summit, especially from the media and security agencies. Amongst the special guests are Prof. Amb. Apostle Ejiofor Chinedum, Hon.Dr. Ramatu Tijani Aliyu, CP Bala Ciroma and Mr. Bayo Onanuga
Speakers like Samson Davies, Amb. Daniel Obah, Chuks D General, Hon. Dozie Nwankwo, Uzee Usman, Isabella Ayok, Prince Igho Sadjoro, Amb David James Egwu, Amb (Dr.) Hilary E.O, and the convener, Amb. Kingsley Amafibe will be delivering engaging lecture-note presentations and deliberations on the role of youths, media agencies, security and religious leaders in the forthcoming general elections.
2019: Why Nigerians, Lagosians should vote for Atiku, Agbaje-Group
However, the initiative is aimed at resuscitating the ethics and objectives of the media in setting positive agendas for a peaceful elections, thereby ensuring that security agencies creates tactical platforms and provisional capacity to carefully provide the required security for the citizenry as the elections draws near.
On the other hand the youths, as well as religious institutions will also be spotlighted and critically emphasized upon as they remain the only national grid across all sectors that can stern positive change, as the theme applies. The summit is begin organized by Peace Ambassador Agency,  an organization that promote peace in Nigeria and Africa.