By Godfrey Bivbere
THE Federal Government has been accused of fueling the problem of piracy in the nation's maritime industry through the neglect of Niger-Delta region, stakeholders have said.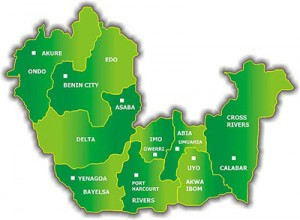 They noted that years of neglect of the region despite continuous exploitation of petroleum products and lack of social amenities have resulted in the youths resorting to self help.
They also disclosed that the neglect of cadets who are not able to complete their sea time and others who have done their sea time but have no jobs, are forced to take to piracy.
Speaking on the issue, President of Ship Owners Association of Nigeria, SOAN, Greg Ogbuifor, said there is need for government to take care of the welfare of the indigenes following the devastation of their environment.
According to him, "Piracy is a problem. We have been talking about it with the government, those children in that area have polluted waters due to oil exploitation. "They are taking resources out of the place, there is nothing for them to look forward to do.
"Out of frustration some of them start carrying guns and start to shoot people.
READ ALSO:NIMASA set another batch of 200 Cadets for sea time training
"They will not be able to get all of them away from that improper profession so you will be able to attract a few. We are sitting down here, look at the flood diversity of the Niger Delta.," he noted.
Also speaking on the issue, former President of Nigerian Merchant Navy Officers and Water Transportation Senior Staff Association, Thomas Kerewerigha, called on the Federal Government to urgently tackle the increasing cases of sea robbery in the Niger Delta.
Kerewerigha said government should establish the Nigerian Coast Guard as a long term solution to the problem.
The Chief Executive Officer of Tomjak Nigeria Limited however blamed government's neglect of the region and young cadets without jobs for the rise in sea robbery.
He explained that until government take sincere and deliberate efforts to developing the region as well create the enabling environment to comprehensive training for cadets and ensuring that the trained cadets have jobs upon graduation, they will remain will recruitment tool for sea robbery, piracy and other vices in the society, he concluded.