Spaniard Javier Fernandez, a double world champion in figure skating, confirmed on Wednesday that he will retire after the European championships in Minsk in January.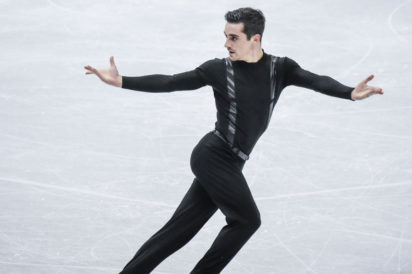 "I retire this season," Fernandez said at an event organised by Spanish newspaper ABC, adding that "I prefer to retire when I think it's the right moment, when I'm happy with my sporting career and when I have a project for the future."
He said that at 27 he could keep competing but asked "at what level?"
The skater had already hinted that the championships, 21-27 January, could mark his farewell, saying in September that he had "nothing else planned" for later this season.
"If I see that I will not be at the highest level because mentally or physically I'm not up to it, that's the body and we have to accept it, I have to accept it," he said.
Fernandez won world titles in 2015 and 2016 and has won the last six European championships. He finally added an Olympic medal when he took bronze in Pyeongchang in January.
"I will stop competing but not skating," Fernandez said in a video publicising his show 'Revolution on Ice', with which he is touring Spain.