By Evelyn Usman
President Mohammadu Buhari,  his Gambian counterpart, Adama Barrow, Commissioner of Police, Lagos State Police Command, CP Imohimi Edgal and Vanguard's Assistant Crime Editor, Mrs Evelyn Usman, are among Africans  drawn from the security  and other sectors in the continent, to be honoured at the 15th edition of the Africa Security Watch Awards, Conference and Exhibition  in Banjul, Gambia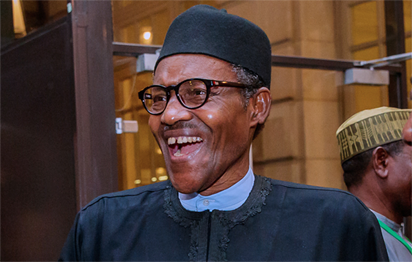 This edition themed '  Effective Leadership and Good Governance: Panacea To Extremism and Insecurity in Africa', begins today Monday 13, 2018, at the Labaran Coral Beach  Resort and SPA, Banjul, Gambia, with a South African University lecturer, Prof. Jacob Mofokeng and Nigeria's Chief of Army Staff, Lt. General Tukur  Buratai as lead lecturers.
Edgal, who will be receiving two categories of awards:  the Golden Star Award For Urban Crime Control In Africa and The Most Outstanding Urban Crime Control Command In West and Central Africa is also the  lead discussant amongst top international speakers at the Awards lecture on November 14,2018.
Governor Victor Ikpeazu of Abia state, is expected to deliver the award lecture titled ' Tackling National Security Challenges Through Economic Empowerment: The Made in Aba Experience', on Thursday.
Check on Atiku's aircraft in line with international aviation standard practice – Sirika
Chief Executive Officer, Security Watch Africa, Mr Patrick Agbambu, explained that this year's event which is in partnership with the Stellenbosch University, South Africa, was aimed among other expectations, to deliberate on the multifarious security challenges bedeviling the African continent and suggest measures to tackle them.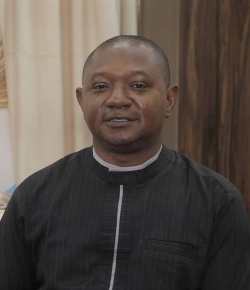 He said: "Our aim is to see how we can contribute to the security of our continent. We must get Africa working in terms of security, because there is no meaningful development that can take place if we are not secured.
"We will also be looking at how best to handle security, particularly issues of extremism. Extremism has cost a lot of insecurity, so, we have experts that will tell us what is being done and what should be done. We need to draw example from other countries where things are a bit better so that we can re-strategise in our various communities and countries.
"Without security there is no development. With security, we will be able to think of development and plan for the future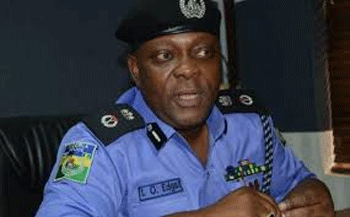 "We will be treating a lot of issues ranging from urban security protection, maritime domain, terrorism and insurgency, rule of law and law enforcement. We have knowledgeable Africans that will be doing justice to these topics. The solutions to Africa problems lie in Africa. So, we must look within to bring out these solutions.
Bagudu releases N724m for WAEC/NECO fees
"We will also be celebrating the best in governance, security and safety, aviation, environment, shelter and media.
"Inspite of all security challenges that confront us as a people, some people have taken it upon themselves to ensure there is peace, security and safety. Those people will be celebrated, that is why we call them the best in security and safety".
High point of the event is the award ceremony, where worthy recipients will be conferred different awards.
Among them is Mrs Evelyn Usman of the Vanguard, who bags the Best Investigative Crime Reporter in Nigeria 2017/2018(newspaper) a decision which according to Agbambu, was reached by an international panel of judges. Mrs Mary Fatile of Radio Nigeria wins the radio category, while Miss Ivy Kanu of Television Continental, TVC wins the Television category.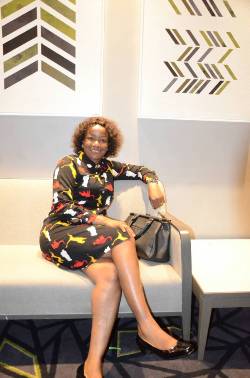 Don't cover corruption charge against Oshiomhole, Unagha warns
Other recipients drawn from other sectors of the continent Include : Nigeria's Inspector General of Police, Ibrahim Idris; Nigeria's Chief of Army Staff, Lt. Gen. Tukur Buratai; Governors of Enugu, Kebbi and Anambra states, Ifeanyi Ugwuanyi,  Bagudu and Chief Willie Obiano, respectively.
Dr. Michael Addo from Ghana; Guaranty Trust Bank in The Gambia; GACEM Cement Company, The Gambia, among others, will also be honoured.
Subscribe for latest Videos