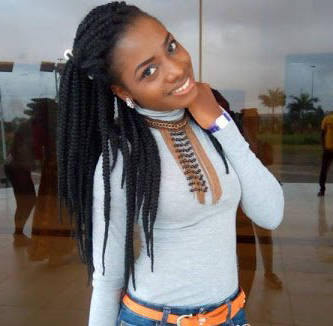 Elozino Ogege
The Academic Staff Union of Universities, Delta State University, Abraka Branch (ASUU-DELSU) has raised alarm over the activities of ritual killers in the University town, and especially condemned the recent killing of Elozino Joshuala Ogege, a 300 level student of Mass Communication.
In a statement jointly signed by the Branch Chairman, Professor Abel Diakparomre and Secretary, Dr. Emmanuel Ufuophu-Biri, the Union condemned the abduction and subsequent murder of Miss Ogege.
While the Union commends the speedy response of the University, the Police and other security agencies to the report of Miss Ogege's disappearance and their final unraveling of the young lady's fate and apprehension of dastardly act, the Union, in its statement called on the State Government, Security Agencies and the Abraka Community to synergize efforts to keep Abraka free of criminality.
​The Union noted that the Delta State University, over her short period of existence has become a reputable institution and one of the most sought after universities in Nigeria. The Union thus called on all relevant agencies not to allow the University's name to be tarnished by criminal elements who now brazenly identify themselves as "yahoo boys".
The Union leaders added that the surging criminality in the town does not only pose danger to the students and staff of the University and other residents of the town but is also a slur to the entire image of the State and the Nation. ​ASUU-DELSU while sympathizing with the parents of Elozino and the Mass Communication Department, described the death of the First Class student as an irreparable loss.
It would be recalled that Miss Ogege was declared missing last Thursday but concerted effort by the Police and the Delta State University authority led to the arrest of a key suspect at Abraka. The suspect later made confessional statements at the Police headquarters that led to the arrest of two other suspected "yahoo boys" with whom the first arrested suspect allegedly murdered Miss Ogege.