By Donu Kogbara
ON quite a few occasions this year, I have expressed disappointment in President Muhammadu Buhari and indicated a preference for his main rival, PDP flagbearer, Alhaji Atiku Abubakar. And most of the Vanguard readers who have contacted me have said that they share my views.
But there are, of course, people who disagree with me; and I decided to reproduce the following email from Olayiwola Adedayo ([email protected]) because it makes some interesting points that Atiku and his campaign team need to vigorously address:
Dear Donu, though I admire your unique style of presentation, this is the season of partisanship and I perceive that we are at opposite ends of the pole, politically, at the moment; and I want to explain why I've pitched my tent with PMB (Mr President).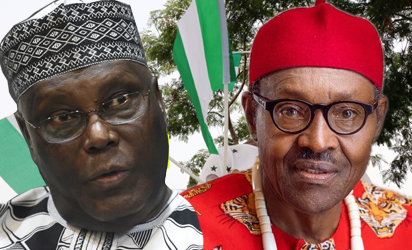 Firstly, I do not believe that the alternative is any better.
I am from Kwara State but I think that the Presidency should move to the South East in 2023. This is not likely to happen if a new Head of State takes over from PMB next year.
PMB's next four years should, in my opinion, terminate the relevance of his generation of politicians. We should not take the risk of eight more years with anyone with similar credentials. They will prolong our misery. We should desire a clean break by 2023 for a new breed.
What I don't see in PMB, I see in Professor Yemi Osinbajo, the Vice President. Truthfully, he has brought something different to leadership in the seat of power. I feel that most people also have this opinion. Osinbajo's qualities may not be easy to replicate.
A termination or reversal of the current economic policies based on political persuasion may be injurious. There are fundamental economic restructuring programmes that the current administration has initiated; and, yes, there are unavoidable pains associated with these programmes; but I think that gains will be felt eventually.
The perception that Atiku is particularly corrupt worries me. We do not need such confusion surrounding a potential president.
Meanwhile, during Obasanjo/Atiku's second terms as president and vice-president, there were so many accusations flying around because they had issues with each other.
Unfortunately, words spoken cannot be retracted and some of the bad things that were said during this period are still fresh in one's memory. It was then that Atiku's integrity/perception problems were deeply registered.
Vote for our heroine!
ABISOYE Ajayi-Akinfolarin, a Lagos-based IT professional, visionary and philanthropist, teaches girls from disadvantaged backgrounds about computer programming. Her project is called GirlsCoding. It is free and run by the Pearls Africa Foundation.
Since 2012, the group has helped more than 400 poor girls gain the technical skills and confidence they need to transform their lives.
After school and during the summer, dozens of girls aged 10 to 17 arrive from slums, from orphanages, from correctional homes and even from a camp for Internally Displaced Persons who fled when Boko Haram launched assaults on their places of origins.
"I believe you can still find diamonds in these places," Abisoye says. "They need to be shown another life." Her students are taken to visit tech companies, so they can not only see what technology can do, but visualize themselves joining the industry.
https://www.vanguardngr.com/2018/11/2-infants-swept-away-by-flood-in-ondo/
One student called Okpoe, who wants to become a software engineer and to study computer science at Harvard, has helped create an app called Makoko Fresh that enables fishermen like her father to sell seafood directly to customers.
Abisoye's inspiring work and ability to combine compassion with brains came to the attention of CNN, the respected American TV network, which runs an international award programme called CNN Heroes.
Initially, there were several nominees from many different countries. Now the number of nominees has been whittled down to 10 and Abisoye has made it to this super-exclusive Top Ten list.
Dynamic individuals
The winner will be chosen via public ballot and online voting. The award ceremony will be screened on CNN on Sunday, December 9 at 8pm, Eastern Time.
I have never met or spoken to Abisoye, but I have read about her and just love kind-hearted, dynamic individuals of her ilk. She knows about suffering; but it has strengthened rather than vanquished her.
Nations and communities can be transformed by such special people who focus on the bigger picture rather than their selfish interests and personal comforts; and I'm urging all Vanguard readers to go to https://www.cnn.com/specials/cnn-heroes) – and vote for her.
An excerpt from Abisoye's interview on the CNN website:-
CNN: How did you discover your love of computers?
Abisoye: Life growing up for me was tough. Losing my mother at the age of four, (being) beaten by my father – life was just crazy. I learned to fend for myself.
My first experience with a computer was at the age of 10, on a school break, at a business center run by my brother's friend…But I really discovered my love for computers when I joined an IT firm as an intern after high school. When I got introduced to the world of computer programming, I was just natural with it. It just flowed. It's all about solving problems. That is what GirlsCoding is all about. We also want the girls to be leaders and change agents.
We code towards a purpose, so they try to solve problems relating to what they see. For example, one project that I really like is called Hope Baskets.
The girls wanted to get beggars off the streets, so they created a website to be a bridge between the rich and the poor. They wanted a way where someone can declutter their house and give them a call. Then they take what they're getting rid of — food, clothing, educational materials — and give it to those in need.
We have another project called Break the Blade, about stopping female genital mutilation. These girls believe there is a lot of ignorance about this and want to be ambassadors on this issue. The fact that they can create solutions to problems makes them feel bold. It is no longer about just coding.
CNN: What do you hope to do in the future?
Abisoye: Right now, we are expanding into different states in Nigeria. One day, we hope to have an institution called Girls Village — a residential program that would provide all types of training for young girls. We want girls to be creators of tech, not mere users. Watching them write code is beautiful. Many of them never touched a computer before they got here. It's mind-blowing. The joy on their faces, that's more than money can buy.
Vanguard readers who want to get actively involved in this charity work – or to simply donate funds – should visit the Pearls Africa Foundation website.
https://www.vanguardngr.com/2018/10/most-beauty-pageants-are-platforms-for-first-class-prostitution-charity-nnaji/