…as armed thugs invade venue of the exercise
Perez Brisibe
UDU – REV. Francis Waive has emerged winner of the All Progressives Congress, APC House of Representatives primary for Udu, Ughelli North and Ughelli South federal constituency.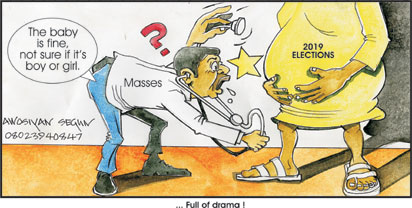 The exercise which was held at Ovwian, Udu local government area of Delta State, was conducted by the Prophet Jones Erue led executive of the party.
Waive was declared winner with 391 votes while his closest contender, Julius Akpovoka, had 299 votes with Andrew Orugbo and Rukevwe Ugwumba had 218 and 22 votes respectively.
In his acceptance speech, Waive who thanked God and the delegates for voting for him, said: "This is not a winner-takes-it-all situation. I call on each one of you to join hands with me to win the General elections for our people
"It is a demonstration of confidence in me by our people, an endorsement of my seven covenants with them and a challenge to provide quality representation which our constituency has not enjoyed since 1999.
"This mandate is also a challenge to win the General elections. So work is not yet over. I will work at it with everything I am and everything I have. However, I can't do it all on my own. I need the support of everyone. I call on all our party men & women and indeed all our constituents to join me in working hard to win the General elections.
"I consider this a huge privilege and a great responsibility. Together we will make the difference and change the narrative."
Meanwhile, the exercise was almost marred by violence as one of the aspirants, an indegene of Ughelli (names withheld) tried to disrupt the process during the counting of votes when he noticed that he was loosing out.
It took the timely intervention of the police who shot into the air in a bid to restraint the thugs loyal to the aspirant who warned him (aspirant) that if the exercise is in anyway disrupted, he would be arrested and charged for the offence.