The ways of politicians are beyond understanding. Their values when they exist, are very different from those of the rest of us.
I don't necessary mean that in a complimentary way. I know that politicians and indeed, anybody in public life must have a large heart and a thick skin. I know there are no permanent friends in politics; only permanent interests.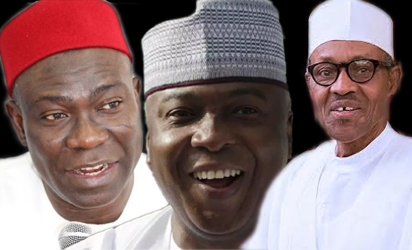 But that should not mean the absence of honour, of integrity, of values. I learnt very early from my father—God bless his dear departed soul—that a man's worth is not in his possessions however great. A man's worth is intrinsic.
Court never barred APC, Oshiomhole from submitting Delta candidates- Onojeghuo
It is in the things he puts values on and holds dear like character, honour, integrity, punctuality…. I also learnt from Martin Luther King Jr, one of my favourite persons, that the means we use must be as pure as the end we seek.
I received a call last week from a close friend of mine who had careered into politics and found himself in the National Assembly at a time. Although the call was not on politics, it came on the eve of the now famous Ota reconciliation, so I asked his opinion on it. His answer made me wonder what politics had done to my friend.
He told me it was humble of Atiku to apologise and it was magnanimous of Obasanjo to forgive. It was incumbent on good Christians who seek forgiveness to learn how to forgive; he went on and on. I could almost hear the enactments of Jesus,' 'Sermon on the mountain' as my friend virtually preached the virtues of peace-making to me.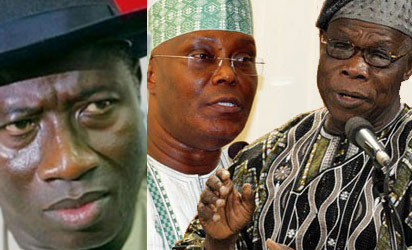 I reminded him that the impression we were given in copious written and oral statements by Obasanjo was that what he had against Atiku was nothing personal. Obasanjo had stressed that they sent representatives and presents to the weddings of each other's children. So the 'sins' to be atoned for were not against Obasanjo or any person for that matter. It was therefore not up to one man, any man, to say 'all is forgiven. Go and sin no more.'
Atiku's crimes according to Obasanjo, were crimes against the state. Worse, they were crimes caused by a default in his character as analysed by his accuser. Which meant he couldn't help himself even if he wanted to. Obasanjo even went as low as to allude to Atiku's parentage. I refuse to quote the words Obasanjo used to describe Atiku in his many statements because I believe they are unworthy of a statesman.
Nobody should fight that dirty; least of all a former head of state. I also believe, as a former Editor, that some of the words are actionable and I will not want to repeat libel. The summary of the accusations are that Atiku is deficit in trust and character, and therefore unworthy of any responsible position.
2019: Atiku wooing Diaspora technocrats back home… – Ex-Minister
And that in Obasanjo's books, he is definitely unworthy of being the President of Nigeria. But my politician friend still believed that whatever misdeeds that were committed had been atoned for and it was time for everyone to forget the past and move forward. It took all my self-restraint not to cut the phone abruptly. What my friend failed to see is that a character flaw if true, cannot be swept under the carpet. In the end, the man whom Obasanjo said God would not forgive him if he foisted him on Nigeria knowing what he knows has just been foisted on Nigeria and with the blessings of the clergy to boot.
The only analogy I can give is that of a man who has been shortlisted for employment. The new employer as a responsible company, seeks reference from his old employer. The head of his former company then writes a scathing character reference describing him as dubious, amoral and of an inherently shifty character.
The new employer is still reading the devastating letter with his mouth agape and wondering how such a man rose to such a height in paid employment when this head of former company calls the new company to say the man in question had come to him personally to apologise and all is now forgiven. What does this say about the character of the boss who treats alleged character flaws with such levity?
What does it say about the man himself who goes to apologise instead of fighting in righteous indignation for his name? And what will it say of the new company if on reading the scathing reference and watching the ensuing drama still employs this man knowing his apology could be an attestation of some truth?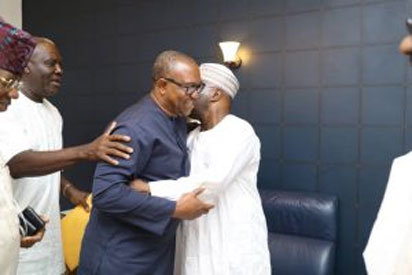 In my book, the man whose character has been slurred, whose honour has been stolen, whose name has been tainted is not the one to apologise unless there is some truth in the allegations. Otherwise, he should seek to reclaim his name and honour by forcibly refuting the allegations and forcing an apology.
Buhari showers encomium on former Presidents Olusegun Obasanjo
I hate to say this, but the manner of his capitulation bothers me. It is like he does not put too much stock on his name and honour and puts everything down to politics.
The manner of his emergence as a Presidential candidate also bothers me; especially the role money played and the role the generals allegedly played during the primaries. These are tools of the status quo. The role of these generals in the current state of the nation has not been enviable and to defer to them is to denounce change.
These guys are the bastions of the status quo. The champions of the rent seeking elites. Remember, the means we use must be as pure as the ends we seek…. In fact, there is nothing, except Atiku's inclination towards restructuring that suggests a departure from the status quo.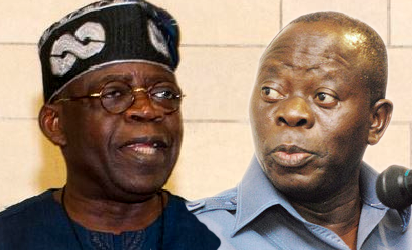 It will be naïve of anybody at that reconciliation get together to think there is no political motive to it all. Everybody in Ota on that day, including the generals who pulled some strings from afar are against the continuation of the Buhari administration. The reasons may differ but the goal is the same. Buhari must not be allowed to continue. The enemy of my enemy is therefore, my friend. Ota, was more than a reconciliation. It was an endorsement. It was a statement.
We can also choose to read the statement as 'show me your friends and I will show you who you are.' In the fight to remove Buhari, Obasanjo and Atiku have become friends and allies. For all the fiery characterisation of Atiku by Obasanjo, it is possible that both have some character traits in common.