By ADETUTU ADESOJI
Nollywood actress, Nkechi Blessing Sunday has made a stunning revelation about her lifestyle as well as that of some other make-believe professionals.
The 'Omoge Lekki' actress revealed on social media that most actresses including herself feed on neither hard work nor talent to make ends meet as what they engage in to survive is best known to them.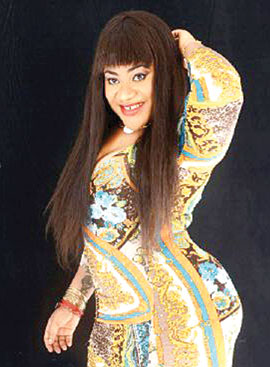 According to her, actresses depend on other avenues to pay their bills, as how much work they put in or their skills in acting may be unsustainable.
Showering encomium on celebrated thespians, Toyin Abraham and Funke Akindele for being the only ones who make a living from their hard work and talent, she wrote, "World best (referring to Toyin) is the only actress I know that feeds off her hard work and God given talent, the rest of us na we sabi wetin we dey do #isaidwhatisaid."
"Another person I know is Funke Akindele, argue with your phone," she wrote in an Instagram post that has since been deleted.
Meanwhile, many will wonder what side hustle these actresses invest in, in order to afford their expensive lifestyles.