By Muhammed Adamu
Re-'Ain't the rule of law a bitch' (I, II and III)
+2348033072852:- "Mr. Adamu, good day. Thanks for your illuminating expose on the primacy of national interest/security over the rule of law. I have a similar view. I tried to educate my learned colleagues and most of the newspaper columnists who had an opposite view. Only The Nation on Sunday published part of (the) view on 9th September in Mr. Eriye's column. In the Libya matter you mentioned, the British used the rule of law to let her citizens be murdered instead of employing national interest to defend them. The great Lord Denning was vivid in his analysis".
–Dike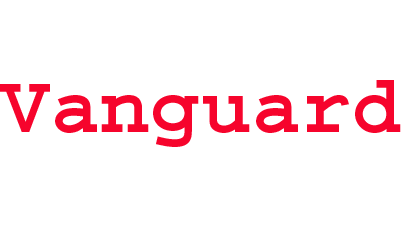 +2348059096244:-"You observed "Where is the 'rule of law' when the conscience of judges and lawyers is not pricked by this (that is, the poor awaiting trial in prison for years), but it is tribulated by the condition of the high and mighty whose crimes are potentially ruinous of all?" It is said 'When beggars die there are no comets seen'. Nation building is a collective task, and not the sole load of a temporarily democratically elected president. The nation exists before the rule of law, and not vice versa. Where was rule of law when the elite looters were trampling with, impunity, on the Financial Rules and Regulation? Some notable columnists have made it their anthem, emphasising the rule of law even when big/unpatriotic rogues are detained a little over a day. Thank you for your deeply researched piece. May your laptop never be stolen".
–Elder L.O. David. Efon Alaaye, Ekiti State
+2347061393037:- "'Ain't The Rule of Law a Bitch?' What a research. Keep it up."
–Nasir
Online:- "Interesting as always. I searched but couldn't find the part one of this article. If you can, kindly tag me on the post sir".
–Awwal Ibrahim Ndako
+2348034740011:- "It is a pity that all your articles are sentimental and bias, even clannish. Especially as you are pursuing your Masters in Law. It's a pity. I will never read your columns again as I used to, for saying that national interest is above the rule of law. I am ashamed of you and will never read any of your columns again. thanks" –(no name)
Online:- "Thank you so much sir. This series of articles is highly enlightening. Jazakallahu khairan".
–Prof Musa Bayawa
+2348036335129:- "All tyrants, Hitler, Stalin, Mussolini etc who preferred arbitrariness to the rule of law had people like you to defend them! But how are they remembered today?"
–Okobia Mike.
Online:- "Hmmm, Prof when you conclude this piece/series try to also do one on who should determine what constitute national security".
–A. Maidama
Online:- "This rule of law created to protect political criminals, leaving petty criminals at the mercy of the dilapidated prison environment not fit for human habitation, … All small offenders should be released if those who stole our treasury dry are left to go free, causing more harm and collecting inflated salaries as politicians".
–Shehu Umar
Online:- "Let me call upon some of my strongly opinionated barristers, Abdulqahar Abdullahi, Khalifa Abubakar"
Online:- "This article is thought-provoking. I read it twice. Probably I have to go for the third, even the fourth reading. Perhaps, that is why Charles Dickens said "The law is an ass". But one thing that purely stupefies my mind, although lawyers may refer to me as a lay man, is how under the watch of this elusive giant called 'rule of law' many undisciplined public office holders commit shameless crimes and get away with it. And they insist they are innocent since they say that the 'rule of law' cannot bring them to book. I hope the continuation will undo this knot. You have made my day."
–Abdulyassar Abdulhamid
+234802374322:- "Hi Mallam, good day. Just read your educative and well researched piece in your column today. Cheers."
–Lisa Olu Akerele
Re-'Osun as metaphor'
+2348037954424:- "Mohammed, I read your write up today and I am quite impressed on your notes about the PDP's dancing Adeleke but you were unfair and biased on your delivery by deliberately, after proper articulation of facts, omitting or refusing to add that perhaps the dancing Adeleke was inspired by APC President Buhari who is said not to have a certificate. Its however a pity that politicians especially from APC (I presume your party)do not count on the gains or potential of a well educated candidate and of course undermine the electorate who are more or less at their financial (N2000 or N3000) mercy. Have a blessed day" .(no name)
Online:- "Interesting read sir. A metaphorical assessment of our current political reality".
–Aso Salisu
+2348067236310:- "Mallam Adamu, is it not possible that Adeleke may have written nothing in the English exams, having lost interest in the entire exam, hence his purported F9?" (no name)
Online:- "Nna, I hope you haven't given up on decent politics in Nigeria. God forbids. It beholds Nigerian opinion molders and commentators to condemn this 'do or die' political power contestation. Look at the shame being exhibited in some states in the name of party primaries in the major parties. If it's so violently fierce within the family what happens when the contest is without?"
–Clement Wasah
+2348033888864:- "You support do-me-i-do-you? Not from the Fourth Estate. You need to go back to NUJ. I hope Fayose, Wike, Dino Melaye and Fani Kayode read this article and put an injunction on your writing one-sided article. They should. They should not bother asking for money. You are as poor as you write".
–Eno Louis, Benin.
Online:- "My Oga on top Sir, haba, remember the slogan, CHANGE!!!"
–Anyanwu Boniface.
Online:- "A lesson, indeed, it is. In the dying days of Ayodele Fayose, the "muckraking-braggart", main tenant of Government House, Ado Ekiti, we all thought the South West, sophistication et al, had banished 'kpenkelemesi'. How sorely mistaken we have all been! It's so sad that the signals ain't turning green. May (the ink in) your pen never dry"
-Abdulrazaq Magaji.
Re-Revisiting 'On Atiku's ambition'
+2348063381520:- "Boss, today's extremely rich, objective and soul-lifting. Keep it up. From one of your admirers and severest critics". (no name)
+2348034515166 :- "Atiku's ambition will not make him president. Only God does. Leadership is not a game; and because his intention is not noble, God will not allow him to succeed. Or so we pray. He missed his chance in 2003 because of greed. He is merely wasting his money".
–Sodangi.
+2348038926146:- "Mohammed Adamu, worth reading. Especially your piece on 'Revisiting 'On Atiku's Ambition'". (no name)
Subscribe for latest Videos