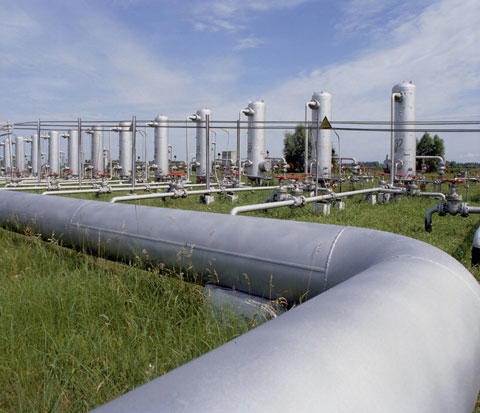 Gas Pipeline
By Michael Eboh
Managing Director/Chief Executive Officer of Integrated Gas and Energy Services, LLC, Mr. Emmanuel Anyaeto, has disclosed that Nigeria spends about $11 billion on the importation of petrochemical related products annually.
Anyaeto, in his presentation at the Ghana Gas Forum, titled: Understanding the Global Petrochemical Industry: Project Risks and Market Competitiveness, noted, however, that efforts are ongoing to revamp Nigeria's petrochemical industry through massive private sector investments.
He said: "Nigeria built three petrochemical plants in Eleme, Warri and Kaduna. These plants have combined capacity to produce 240,000 metric tons of polyethylene; 130,000 metric tons of polypropylene; and 18,000 metric tons of carbon black per annum. A few years after operation, all the plants became moribund.
"A research conducted by the University of Benin, Nigeria, identified the reasons for collapse of the petrochemical plants to include irregular importation of feedstock, poor maintenance and lack of technical and managerial capacity.
"One of the plants at Eleme was sold to Indorama Petrochemicals in 2006 and now operates at an annual average availability of 99 per cent, having newly-built largest single-train fertilizer plant in the world. Indorama today is building a petrochemical hub in Africa at Eleme.
"Nigeria spends about $11 billion on imported petrochemical related products in a year. You can understand why Dangote Industries is building one of the largest petrochemical complexes in the world in Nigeria."
He hinted of an enormous opportunity in the global petrochemical market, noting that reports by various international research agencies had pointed to the fact that global petrochemical market was expected to reach $825 billion in 2018 and would continuously grow at an average compound annual growth rate, CAGR, of 6.7 per cent.
According to him, the biggest petrochemical market in terms of regional demand is Asia where China alone accounts for 25 per cent of the global consumption, adding that global consumption of petrochemicals grows at an annual rate of 5.4 per cent and would reach 627.5 million metric tons in 2018.
"Ethylene, which accounts for 28 per cent of the global market, is the most consumed petrochemical product. Annual demand growth in Africa is 7.1 per cent and will reach a deficit of 3.1 million metric tons in 2023," the chief executive of the Los Angeles, California-based company noted.