WHILE malnutrition constitutes a serious setback to the socio-economic development of a nation, sustainable growth in Nigeria cannot be achieved without prioritised efforts to scale-up and sustain investment for nutrition.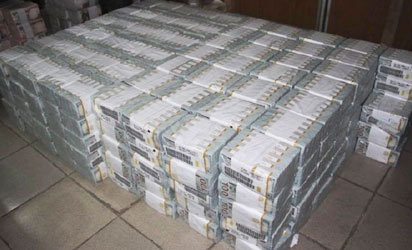 Malnutrition is responsible for susceptibility to infection, slow recovery from illness, low quality breast milk production and retarded physical and cognitive development. An estimated 2.5 million Nigerian children under five suffer from Severe Acute Malnutrition, SAM, annually, exposing nearly 420,000 children under five to early death from common childhood illnesses such as diarrhoea, pneumonia and malaria.
Apart from the challenges associated with the poor domestication of policy, other shortcomings like weak nutrition governance, non-implementation of the strategic plan of action, inadequate technical human resource and low coverage of proven interventions are prevalent in Nigeria, especially the North.
For instance, Kano State records the highest number of stunted children with a figure of 1.4 million. Similarly, in Katsina State, no fewer than 13,676 SAM children were recently saved by the State Government-UNICEF intervention. Nasarawa State falls within the worst-hit region with 37.2 per cent stunting, 6.8 per cent wasting and 20.7 per cent underweight rates of children under five. In 2017, at least 33 children reportedly died from SAM in the state.  Sokoto State ranks among the twelve Northern states with high malnutrition prevalence.
At a recent policy dialogue on nutrition financing organised by Civil Society Legislative Advocacy Centre, CISLAC, issues around adequate and timely nutrition financing at all levels of governance were identified as major factors in SAM prevalence in Nigeria. Also, lack of appropriate follow-ups of the approved allocations for nutrition by the appropriate officials delay the release of nutrition funding, performance and intervention.
https://www.vanguardngr.com/2018/10/oyo-assembly-moves-to-end-underage-street-begging-2/
In order to address the malnutrition scourge across the states, we call on relevant authorities to prioritise the establishment of Community Management of Acute Malnutrition, CMAM, programmes. State governments should improve their budget performances with regard to nutrition funding. There has been a gross failure of leadership and governance in this direction for too long. The CMAM coverage should be expanded to ensure that all local government areas are covered in every state.
More importantly, we call on the states to strengthen the Women and Children Committees in their respective Houses of Assembly. This will help in focusing proper legislative attention on nutrition financing, especially the Ready-to-Use Therapeutic Foods, RUTF, routine drugs and complimentary commodities.
Furthermore, stakeholders must be proactive to ensure adequate synergy in amplifying the importance of adequate nutrition status through enhanced education and awareness programmes. The wellbeing of the future generations of Nigerians should no longer be left to the individual families alone to cope with. Government and leadership have a duty to provide the basic conditions to shore up our future human capital through adequate nutrition for our children.
https://www.vanguardngr.com/2018/10/dollar-pares-losses-as-equity-sell-off-eases/