…Says women are his best friends, they run the airline
… Recounts his peace moves on IPOB, Arewa Youths, OPC, Niger Delta militants 
… Reveals how Operation Python Dance shattered peace programme
…I have never met Patience Jonathan
…I'm Nigeria's greatest unsung hero
By Onochie Anibeze and Charles Kumolu
Two weeks ago, we published the first part of this long interview with Allen Onyema, the Chief Executive Officer of Air Peace Airline whose peace-building roles in Nigeria appear legendary and should earn him greater fame than the airline business considering the importance of peace to our survival as a nation.
He spoke on how he set up peace initiatives in the 36 states of the federation and set up a programme meant to transform Niger Delta militants, training them at home and abroad in such a way that security reports informed President Yar'Adua to scout for him and engage him. He did through Timi Alaibe and the Presidential Amnesty Programme was born.
Onyema appears a silent worker. When Arewa Youths issued Igbos living in the northern parts of Nigeria quit notice this man of peace moved again to reconcile them. He caused Arewa Youth leader to meet with Nnamdi Kanu. A programme with a potential to create a seeming lasting peace was on when the military launched Operation Python Dance in the Southeast.
The exercise scuttled Onyema's bold moves. For his peace initiatives, he says 'I'm Nigeria's greatest unsung here.' He concludes that aspect of the story and begins the story of Air Peace, the new airline he says has not only come to stay but also make a tremendous mark in the industry. But who truly owns the airline? Patience Jonathan as rumoured in many places? Excerpts:
DOUSING OF TENSION CREATED BY IPOB AND AREWA YOUTHS – THEIR TRAINING IN LAGOS AND IN THE US :
 IPOB, AREWA, OPC UNITE FOR PEACE
My plan was to bring the Quit Notice authors, Kanu's IPOB, Arewa youths, OPC and all other ethnic organizations together for the good of the country.    I planned to train all of them at my expense and I did. I have travelled that road before. Remember that I did same in the Niger Delta with my own funds ever before the oil companies, especially Shell Petroleum Company, discovered me and my organization, FEHN and started bankrolling our programs.
It is my belief that unless, we as Nigerians, begin to fight for each other instead of fighting against each other as it is now, nationhood will definitely elude this country!
It was the burning desire to achieve peace in my nation that propelled me to, not only seek the approval of the presidency to allow me engage Nnamdi Kanu and the Arewa Youths, but also to singlehandedly sponsor the Nonviolence training and transformation of these IPOB, Arewa youths, South West youths, some leadership of the Herdsmen's Miyetti Allah and others selected from every region of this country to the Nonviolence leadership and transformation program which took place here in Lagos and at the Emory University in Atlanta US! We trained about seventy five people.
I brought down the Americans to Nigeria to undertake the Level One of the program here.   It was a one week program while the US leg of the program took two weeks!
The Americans were led by Dr. Bernard Lafayette Jr. who was one of the top aides of Dr. Martin Luther King Jr. during the civil rights movement in the US. Remember, he was the one that I brought in, together with his University of Rhode Island Centre for Nonviolence and Peace Studies, Kingston, Rhode Island, USA to train and transform the   militants of the Niger Delta even years before Amnesty was proclaimed for the militants. He is widely regarded as the living Dr. Martin Luther King Jr.
HOW OPERATION PYTHON DANCE SHATTERED PEACE PROGRAMME
On the first day of the seven day program at the LimeRidge Hotel, Lekki, Lagos, the atmosphere in the hall was so tensed. The IPOB Youths were seated on one side of the hall while the Arewa youths on another. Kanu's younger brother, Prince, led the IPOB troupe.   On that opening day of the program, there were no eye contacts between IPOB and Arewa youths, no talking to each other, angry faces everywhere while the Yorubas and other tribes sat in the middle separating these Arewa and IPOB folks! I was not bothered.   I had travelled this road before. The American Consulate attended the program to see for themselves.
I gave my opening speech which laid the foundation for what was expected from each and every one of them. Within one hour into this program, Nigeria became one nation, one destiny!  Within three days, they had started doing things for each other. We started seeing the emergence of a new Nigeria. The Americans were all excited with what was unfolding. One of the IPOB men had a birthday and it was celebrated for him by the Arewa men!
We were in this program when the operation Python dance broke out in the Southeast.
I was woken up by Mohammed Danjuma's call after midnight that something was happening in the East. We feared for the gains already made by the program. Would there be an uprising from the IPOB boys against the rest of the trainees? A lot raced through my mind in seconds. We heard that Kanu's premises had been surrounded by soldiers.  To my greatest surprise, the Arewa youths and the others gathered around the younger Kanu in a rare show of solidarity, concern and oneness!  The training had started working. Prince started calling home, telling their members not to ever engage the military or retaliate in any manner but to remain calm.
The leadership of Miyetti Allah as represented by their secretary, Saleh Kuba, was there too. They all agreed that the program must go on. Nigeria became one. They were there for each other. I am extremely proud of these crop of Nigerians.
My sponsorship of them to both the local program and the one in the US was total. From return tickets for local flights  to Lagos and back to their cities on two occasions, hotel accommodation in both Lagos and in the US for all, tuition fees for all the levels of the program to return tickets for all to the US program! No amount of money spent to bring peace is too much.
Did the Arewa Youths Condemn that invasion?
I have told you that all of them were there consoling the younger Kanu and his group. They were all clogging around him in his room. I was touched by them all. They all promised never to be distracted. This was why the program continued to the last day.
On the passing out ceremony, the Miyetti Allah's Saleh Kuba, decorated the younger Kanu in a Fulani Herdsmen's hat while the other Arewa boys presented him full northern attire. The IPOB group presented the Arewa youths with South East attire too. The Yorubas shared theirs too. I was moved by the show of love going on. I realized the potentials we could unleash unto the world if only we live in peace and harmony.
The US Consulate was there to witness the ceremonies too.
A month later, I deepened their transformation by taking them all to the United States.
I must commend the efforts of Mohammed Danjuma in assembling most of the trainees from the North and beyond. In him, I have found a genuine Nigerian who is always after what he could do for the wellbeing of the country. I must commend Obinna Nwoke who pulled all the strings that brought the IPOB troupe to the table. It was he who got Kanu for me and Mohammed in the first place. Just as Mohammed, Obinna was tireless!
A lot has been said about the herdsmen and their organization, Miyetti Allah. When you meet their Secretary General, Saleh Kuba, you will begin to wonder about the veracity of all you have heard. I still see in Saleh a genuine Nigerian searching and probing for a rancour free relationship between the herdsmen and their host communities.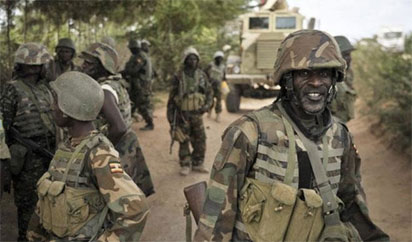 A very intelligent and eloquent young man very eager to find genuine solutions to the problems. I thank God Almighty for bringing these Nigerians to me. I must also thank Jonathan Lokpobiri of Ijaw Youth Council, Ebi Prenanagha and Rex Anughoro. These three, having been trained by me up to the US, have been working with me since 2008 in these transformation programs.    In the Arewa Youths, IPOB youths, OPC youths, Niger Delta youths and all that were part and parcel of the training, I have found a new family.
From peace making ventures to airline business. What inspired you into setting up airline business?
I went into aviation because I was told by a friend that one commercial jet could create about a thousand job opportunities. Over the years, I have always been involved in massive philanthropy. However, I discovered that it was being abused. People would come to me with all manner of stories just to exploit my kindness. I was giving and giving but the same people kept coming and coming!
I therefore started thinking of a way out of this. I started looking for massive job creating businesses I could undertake that could create jobs for the teeming mass of unemployed people in my country. That was when I was asked to think of airline business. This was in 2007. I shared the information with my wife who was scared about the success of such a venture. I was actually told that it was a risky business, very capital intensive, highly regulated but with the smallest of returns ever known in business!
Did you have any experience in airline business before you started?
I had no prior experience, not at all. The first time I came close to having anything to do with aviation was in 1998 when some people approached me with a proposal for us to jointly buy one cargo plane. I was told how profitable cargo operations could be. I sold some of my estate on the Island then for this purpose, brought my money to the table but they never brought theirs. It took me nine months before I got my money back. I then swore never again to be involved in anything partnership in Nigeria. That was my closest with aviation beforeAir  Peace.
In 2007, after agreeing with my wife to do this for the people, I started educating myself about the business. I learnt on the job. I became passionate and there was no going back for me. I studied the failure of most of the failed airlines in Nigeria. I did my homework. I developed a business plan that took care of the issues, as I understood them then, that could lead to failure.  Anything positive you see happening in Air Peace today was ordained by God Almighty from the beginning.
I didn't go   into aviation for personal enrichment but to use it to serve God Almighty through touching lives of people who hitherto had no one to do for them.  To date, we have employed over 3000 people! Majority of our employees are from very indigent families. We have indirectly created several thousands of other job opportunities as a result of our operations. We have energized the Nigerian economy since coming on stream.
I took on Engineer Gbolahan Abatan, the owner of Air First, an aviation consultancy company, as my consultant. I learnt a lot from Gbolahan. He was introduced to me by Mrs. Evelyn Tanko of the NCAA. I learnt so much from him. Even though we fell out at a time, I will never fail to acknowledge his contributions to what I know today and what Air Peace is today. I engaged him to help me get the Air Transport License(ATL). Along the line, Gbolahan brought in Engr. Yakubu Dhazia to help us with the process of obtaining the ATL.
What were the initial challenges And how did you surmount them?
The initial challenge was getting the ATL but Mrs. Evelyn Tanko, Engr. Yakubu Dhazia and Gbolahan helped me. When I received the ATL, I thought that was all I needed to start an airline! Could you see my naivety? When Gbolahan told me about the Air Operators Certificate (AOC), we had already acquired about five aircraft! I was angry to learn that my ATL was not all. I laugh when I look back at the beginning of Air Peace. Some stupid things happened. I never knew about AOC, I thought it was the same thing as ATL!
Senatorial candidate proffers solution to Ogbe-Ijoh/Aladja crisis
Another challenge was in the type of aircraft to be used. I once flew in a chattered Dornier 328 jet and I liked the way the pilot was maneuvering a seemingly bad weather with it. I fell in love with the aircraft and I told myself I would buy it. When I recruited Gbolahan, we started with Dornier 328 jet. After that, we went to the D328 factory in Munich, Germany, bought the second one, travelled to America and bought the third Dornier 328. We now came back to London very happy that we had succeeded. Then Gbolahan innocently shook hands with me and exclaimed, "Chief, you see, these three Jets would make a lot of money for you within a year while servicing your loans from Fidelity Bank effectively too."  I smiled and said, "so these three jets will now create 1000 jobs each?"
To my surprise, Gbolahan shouted NO!
He said, "Chief, all you need would be about three smart girls that would be marketing the charters and about two sets of pilots or less for each aircraft! He was in the charter business and he was sure of what he was saying.
Are you saying that these planes cannot create 3000 jobs?, I asked again. His emphatic answer got me angry and disappointed. I was unhappy. I quarreled with Gbolahan but it wasn't his fault. I was down and my head on my palms.
He was bewildered at my reaction. He now told me that the only one that could create such jobs would be the bigger Boeing or Air Bus jets and that would mean running a full blown scheduled commercial airline. He agreed that that would be creating massive jobs but very unprofitable and risky. I told him that that was what I wanted, job creation as long as I didn't lose my money. I was just plain naive and stupid at my thinking that a 32 seater Dornier jet would create a thousand jobs.
In less than a year into our operations, we sold two of the Dornier Jets to a British airline's subsidiary in Europe.
SO WHAT THEN HAPPENED?
The following morning, instead of going back to Nigeria, we flew back to the US in search of Boeing 737 jets to acquire. The search took us to Texas where we met Douglas Jaffe, the owner of Jetran International LLC, a billionaire, who acquires planes in hundreds. We told him why we came. He wanted to know why I wanted to go into such a business? I told him I just wanted to create jobs in my country. Is that all, he asked. I said yes. He said, "you know what? I believe you. Before you got here, I had searched you out. Your country must be proud of you for what you did in the Niger Delta. I could see that you have been honoured in America. The Mayor of Tuskegee honoured you in 2008 with the City's Badge in recognition of your contributions to the peace in the Niger Delta. I am highly honoured to host such a worthy person." He said this to me. Gbolahan was my witness. This happened. He now said that he would help me.
I told him I wanted 737-800. He asked me, where do you intend to fly to? Where is your base? Name all your routes. I did. He fed the routes into his computer and screamed. He said, "you do not need 737-800 for 40 -50minutes journeys! The farthest distance in your country is about 1hr40mins(Lagos-Maiduguri). Please don't go there (referring to my intention to use 737-800). That aircraft should be for, at least, 4-5hours flight. You would be putting a lot of cycles on the engines for nothing, he continued.
I didn't know what cycles meant then! I wanted the 737-800 because one big airline in Nigeria then was using them and Nigerians had been told that any aircraft without the winglet(that is, the tip of the wing pointing skywards) was not only an old plane but a very unsafe one! Majority of Nigerians, including me, erroneously believed this baseless deceit. Little did I know that a brand new 777 manufactured this morning comes with a flat wing and not the winglet. So Mr. Jaffe laughed and laughed at my reasons for wanting a 737-800.
He said, " you don't need this aircraft. You will be going to the engine shop more frequently. You are supposed to do one cycle(meaning one landing) in four or five hours of flying but because of the short distances in your country, you would be doing four or five cycles(that is, landings) in four hours! Your maintenance cost would be huge.
He went on, "You are one Nigerian who is talking about his people and their welfare rather than looking for ways of laundering funds. I will help you. I am going to get some 737-500s out of United Airlines for you. They are coming with winglets!".
My excitement could touch the roof. That was why my first four B737-500 came with winglets. They are called the Special Performance variants.
Hold political parties responsible for breach of peace – Nat'l Peace C'ttee
The third challenge was the AOC.  While other airlines with only two aircraft got their AOCs within 6-9months, it took Air Peace almost 2years to be given AOC, yet we had already acquired 7 aircraft!  We showed strength from day one. We even signed maintenance contract with a British firm- BCT for the day to day maintenance of our fleet. We had already signed a five year Aircraft Spare parts deal with one of the world's greatest PBH vendors, AJ Walter Aviation Company of United Kingdom. We had employed over 250 numbers of staff, yet commencement of operations was no where in sight.
I felt frustrated. A lot of stories were making the rounds as reasons behind our not being given AOC. Prominent among the reasons being adduced by watchers of events was the fact of my ethnicity and region.  I was told that my being Igbo from the South East was the problem.  The first person that told me this was disappointed with my reaction. I hate ethnic talks. I never believed and I never wanted to believe. However, when we started seeing actions which could be termed deliberate, one started wondering if the carriers of the rumors of ethnicity were not right after all.
It got to a point that myself and my wife decided to shut down Air Peace even before we started. I couldn't understand the intrigues playing out. All I was hearing by very concerned people, even non Igbos was, Allen, you are an Igbo man, you will never be given the needed licence to operate your airline.  Some people suggested that I put a SouthWesterner or a Northerner forward as the chairman so as to be able to get the Air Operators Certificate(AOC).  These suggestions infuriated me the more. I never believed in the ethnic talks. I am the founder and chairman of The Foundation for Ethnic Harmony in Nigeria (FEHN), an organization that worked against the ills of ethnicity and sectionalism.
When Discovery Airways owned by a SouthWesterner and Azman owned by a Northerner got their AOCs, the ethnic talk heightened. They told me that I could see that those with two and three aircraft respectively had been given the permit while Air Peace with 7 aircraft, with an expensively outsourced maintenance regime had not been considered at all.  I became confused when it started dawning on me really that there were people that, for reasons best known them, would do everything within their capacity to stop us.
We decided to shut down. All this happened during the regime of President Jonathan. One night, I couldn't take it any longer. We decided to shut down. That night, I called our Human Resources Manager,   Mrs. Bunmi Akano, to invite all staff to the office in the morning. I told her that we were shutting down, that we were not wanted.
I shed tears. I felt bad that a country I had selflessly served, almost sacrificing my life and the comfort of my young immediate family could so treat me. When I decided to change the situation in the Niger Delta on my own, just for the love of one's nation, I almost didn't see my young family for a year. The passion for peace took over me to the detriment of my immediate family.
I thought of my Nigeria Forever Project which I took to the 36 states in 2004 solely sponsored by myself. A program meant to promote unity amongst Nigeria's diverse people. I thought of how the military failed in the Niger Delta where violent militancy held sway and how I single-handedly sponsored the Nonviolence training programs that later got the attention of the world to an emerging new Niger Delta where peace would reign was possible.
2019: NILDS tasks social media influencers on voter apathy
I thought of my days in that region taking these youths, training and transforming them both at home and abroad for my dear country while using them to bring out others which led to the peace we are all enjoying today. Before the oil companies, especially Shell, started bankrolling me at their discovery of the potency of my programs against violent restiveness, I had done a lot solely funded by myself for the love of my nation. All these made me to cry. My wife, told me that night that this country did not deserve me.
My family sat up all night sleepless. Some staff who got wind of this wept. I informed another friend that night about what to expect the following morning. It was that person that alerted the then Acting DG of the Nigerian Civil Aviation Authority (NCAA), Engr. Ben Adeyileka. Before I got to my headquarters that   morning, Engr. Adeyileka was there waiting with several high ranking officials from NCAA. He felt bad at my complaints. He was visibly worried. He cursed anyone who would stand in the way of Air Peace getting its AOC.
He was not aware of all the intrigues that were playing out against us. He pleaded with me to rescind my intended action. I backed down. We completed our demonstration flights doing over 50 hours of proven flights. We got our AOC within the next two weeks! Without God using Ben Adeyileka, we may not have been operating today.
AIR PEACE IS AN AIRLINE RUN BY WOMEN; THEY ARE MY BEST FRIENDS
WHAT ARE YOU DOING DIFFERENTLY
Air Peace is the airline run by Women! In Air Peace, we do not discriminate against anyone. Your ethnicity, religion, region, gender, age, race or creed does not matter to us. We believe in humanity. People are appointed to positions of authority based on merit.
Over 80% of my management are women! They are young, intelligent and vibrant. Over 90% of the entire Air Peace workforce are women, young and vibrant. Recently, you saw rolling out an all female crew flight round the country.
We do not discriminate. My wife is the Vice Chairman.
The Chief Operating Officer (COO), Mrs Toyin Olajide, who, as the COO, runs the airline became the head few weeks before we got our AOC at a young age. She is Yoruba.
She is followed by the Chief of Finance and Administration (CFA), Mrs. Ejiro Eghagha, who is equally young. She is Urhobo.
The Human Resources Manager, Mrs. Bunmi Akano. She is Yoruba. The Assistant HR Manager is Margaret Adeshina-Osa
Joy Imeli is the Head, Monitoring and Compliance. She is Idoma from Benue State.
Mrs. Obiageri Akano is the Head, General Procurement. She is Ibo. Her deputy, Motunrayo Boladale Mrs, is from Kabba in Kogi State.
Mrs. Eira Gafaar is our Training Coodinator. I don't even know where Eira comes from but she is not Ibo. Mrs. Tina Ukonze  is our Manager, Cargo Operations. She is also the Stations Coordinator. She is Ibo. Our Cabin Services Manager is Florence Opia. She is from Delta
Tracy Osakwe is our Business Development Manager.
Melodie Zotachi is the Head, Engineering Planning. Our Technical Library is headed by a woman too. The AGM Accounts is Juliet Ezedimbu Mrs. The Accounts Reconciliation Manager is   Ihuoma Ukairo. The Head of Legal is Paulynne Ikem. Her deputy is Bazuaye Mrs. The Acting IT Manager is Chidimma Anumaka. The Acting Customer Services Manager is Patricia Ebila Mrs. Catering Services is headed by Mrs Gina Adegoke while Mrs Peggy Ejiogu heads Revenue Integrity.
2019: Sing Foundation takes #VoteAMust campaigns to Niger Delta
Most stations are headed by women 
Mrs. Kachollom Nyam-Zang is the Station Manager, Abuja. She is from Plateau State. Port Harcourt Station Manager is Chiaka Nwosu-Njoku.
Enugu station is headed by Amara Nwogbo. Kaduna Station is headed by Mrs Fatima Ndayako
Even at the international stations, women are heading them. Freetown is headed by Chika Nwajiaku and Love Adoba. Banjul is headed by Mrs. Anu Oluwapo while Accra is headed by Mrs. Shola Ogunniyi. Our UAE operations shall be headed by Mrs. Reham Mustafa.
The list is endless. We have several female pilots and female aircraft engineers. We have several female flight dispatchers, duty managers and Supervisors.
Women are running the show in Air Peace. You could see why we are succeeding. They are very good and dedicated. I hope our Air Peace men are not angry o! They are awesome too.
HOW DO YOU COPE WORKING WITH MOSTLY WOMEN?
They are the best. Beginning with my wife, I love them all. They are very interesting to work with. We didn't set out to have an almost all women management or workforce. It just happened.
The COO, Toyin, was employed as a Safety Manager. That made her a member of management. We noticed during meetings that she had a lot to offer than being just a safety manager. My wife advised that we should appoint her the Managing Director hence the title Chief Operating Officer. She was very young at that time and is still young.
When our Finance department lacked leadership, after the exit of the pioneer head of the department, my wife suggested we poach Ejiro from the bank. So we brought another very young lady in Ejiro, to take over as Director, Finance. She was later promoted to occupy the enviable position of Chief of Administration and Finance being second only to the COO. A lot of them were so appointed. They have all proved more than worthy of their positions.
Their commitment and dedication to their duties are unrivaled. Toyin and Ejiro work very late because of the nature of our operations. I still call them up in their homes at odd hours. I doubt if they have ever gone to bed before 2.00am just like me. These ladies are awesome.
However, it is not all rosy every time. Women are a different breed. Sometimes, they would do something wrong and, in order to get you to overlook it for them, they would roll down their tears! It is called tear factor.
Buhari, again, challenges Europe, U.S.A. on recharge of Lake Chad
Do you call this subtle blackmail? I used to be moved by their tears but not any more. I have a way of stopping them in their tracks. It is either I shout and walk away or I call you on the phone or intercom, do all the shout and bang my phone. If you give them any chance to roll the tears for you, nothing will ever be achieved.
Women are also very competitive. They want to be the best and better than the other. You must manage their competitiveness for the progress of the company.
When they do something that upsets the system or me, they run to my wife for protection. She is always settling issues. Very interesting, women? Very interesting.
The Air Peace women are exceptional beings. Their quality is unrivaled.
AS A MAN, HAVE YOU EVER BEEN TEMPTED BY THEM?
I have a workforce of almost 2000 women! How many will you be attracted to? Women are my best friends. I am used to hanging around women just as you move about with men. I have married women whose husbands would settle issues for us! I don't see women as sex objects as some men would. That is the difference. I respect them. They tell me and my wife anything.
Sometimes, men tell me they envy me because of my beautiful cabin crew girls. They felt that they must be at my beck and call any time of the day. To me, such talks are bizarre. I sacked a staff for trying to behave inappropriately in my presence. Yes, I did. Because I am young and perceived to be rich, a lot of people believe that the girls will be rolling all over me and I all over them. To me such talks are very disrespectful of women. Women deserve to be better treated and respected.
Again, you don't rule out gossip when you have women all over the place. They gossiped that one Tina Ukunze was going out with me. Once you are seen two, three times with anyone, you must be going out with the person! Tina used to hug me whenever I visited the airport. They never knew then she was my immediate younger sister, same mother same father! If you ever have a female in your traveling party both within and outside the country, oh you must be dating each other!
Senatorial candidate proffers solution to Ogbe-Ijoh/Aladja crisis
These are the downsides of working with women. They are always on the lookout for who this chairman is actually liking. This is expected. At first, I used to be very angry but not any more. Working with them, you must draw a line between you and them or else, you get ruined. Now they know you are not interested and keep their distance.
The problem I have are with new female employees that don't know anything about you. They try to behave inappropriately before you, even during interviews! I have embarrassed a lot of them. If I notice that your target of coming to Air Peace for employment is to get me, you will never get the job. I have done this several times.
In all, I am blessed to be working with women!
There are rumours in some quarters that Patience Jonathan, the former First Lady owns the airline and that you are just a proxy. How true is this?
I have never met President Jonathan or the wife, Mrs Patience Jonathan in my life! If they or any other person in government owned the airline, why did it take Air Peace almost two years to get Airline Operating Certificate?
How could you be a proxy to someone you never met, not even for a second? I have been involved in peace building all my life hence the word, 'PEACE' in most of my companies. It's because I named the airline, Air Peace, one of my rivals, in order to discredit us, started spreading this message, in a deliberate falsehood, that Patience Jonathan, who was going by the alias, 'Mama Peace' was the owner because of the name 'Peace' in Air Peace. People immediately bought this story. It was very annoying.
When I was spending huge sums in 2004 running around the 36 states engendering peace in my country, no one enquired where I got the money from. When in 2005, on my own, I decided to seek ways of bringing down militancy, recruiting Nonviolence training experts the world over to assist me in helping my country achieve peace in the Niger delta, no one said a thing. Now, in line with my continuous interest in the wellbeing of humanity, especially in my country, I floated an airline that has created thousands of jobs for the teeming mass of unemployed people in my country within a short time all I get in return are extremely unkind and wicked words and actions!
I feel extremely sad. I am Nigeria's greatest living Unsung Hero! Name anyone, other than the founding fathers of this nation who has done exactly what I have done over time and still doing.
Wini Lazarus dazzles in 'Pregnant Wifey'
God is in my life and I feel it. Anybody trying to take away the honour and glory meant for God and bestow it on mere mortals as they insinuate in the ownership of Air Peace, will surely incur God's wrath.
The pull him down syndrome is fast becoming the biggest industry in Nigeria. Nigerians are becoming very wicked. I have seen passengers getting to the airport during the peak times of the day, seeing many hundreds of passengers at my check-in area and, instantly, become very envious! You would see some counting the passengers.
The next thing you would hear is, "this guy is making money, I have counted over a thousand people here o, he would say. He would multiply the number by the going fare, arrive at a figure, then multiply it by the number of stations the airline operates into. They would arrive at an amount that suited them. They would become angry instantly. They would wait for the slightest opportunity to start shouting obscenities at my staff, calling us unprintable names. Some would descend on your computers to get them destroyed.
There are also people who are not flying Air Peace today because they thought the airline belonged to Patience Jonathan!  What a country! Every successful person is now a thief! Entrepreneurial sagacity and intelligent business planning are no longer reasons for success. It must have been through stealing and corruption.
Air Peace receives 5th ERJ 145, set for Sokoto, Katsina flights
It is sheer wickedness! You may commit some sins but never toy with any glory and honour that belong to God Almighty. It is the worst thing one could do to oneself!
Many airline businesses have crashed in Nigeria. What do you think affected them and how will Air Peace be different
It is true that many airlines have ceased to exist in Nigeria. But why have they all failed? The owners of these airlines had all succeeded in other businesses before investing in airline business. Why did they succeed in those other businesses but failed in aviation? There are fundamental factors responsible for this situation.