By Prince Osuagwu
As a  way  to ensure  risk-adaptive security and  effective cybersecurity which  are lacking in today's  digitalized world of corporate information and communication technology, ICT, Regional Manager, Sub Sahara Africa of  Cybersecurity solution provider, Forcepoint,  Christo Vanstaden, has advocated the use of   Forcepoint cybersecurity solutions. He said :"Forcepoint solution will use human-centric approach to fight cyber attacks. Human-centric approach is necessary because human element is present in almost all cases of exploits and  one needs to understand all of these behaviors. In fact, 81 percent of hacking-related breaches have exploited compromised credentials and as you know, people make mistakes".
Speaking on the modern challenge of securing an increasingly digitalized world of corporate information and communication technology, ICT, at a partnership  event recently, at CBC Tower, Lekki, Lagos, Vanstaden said Forcepoint  designed each of its product elements to be the best in their  class. He said one of the products, Next Gen Firewall, which was voted by NSS Labs in 2018, is not only the best in blocking exploits but also in intrusion prevention and can reduce cyber attacks by up to 96 percent and slash incident response as much as 73 percent.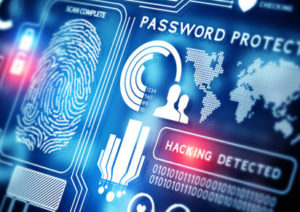 He also said their DLP product for  the past nine years, has maintained its leadership in the Gartner Magic Quadrant. He said: "Our CASB has one of the broadest application supports with unique customized risk assessment based on behavior and data access classification". He added that they have made sure their product elements are best in class.Explaining how this works, Vanstaden said, "instead of trying to manage this  extended network or figure how to block all the various access points and to make sense of all the events, we suggest you focus on the two true constants which are  people and data. The intersection of people and data, we believe, will be much more effective in protecting your critical data and IP.
https://www.vanguardngr.com/2018/09/uber-to-pay-148-mn-over-data-breach-it-concealed/
"To protect the human point, you have to understand the rhythm of your people and the flow of your data. You have to understand the normal operating flow of your people, where the data is going, who's handling it. Bringing those two together gives you visibility; it gives you a way of having a single policy across distributed systems. It allows you  quick enforcement and it allows you to meet compliance regulations". He said this is executed through something called the Human Point System, which brings together portfolio of products."This broad portfolio helps to address and understand the rhythm of people and the flow of your data. It brings together User Behavioral Analytics, UEBA, Data Loss Prevention, DLP, Insider Threat, Cloud Access Security Broker, CASB, Next Gen Firewall, Data Guard, Web and Email Security- all, under an umbrella, analyt    ics, common management and orchestration," Vanstaden explained.
Subscribe for latest Videos