By Simon Adewale &  Chancel Sunday
Mr Stephen Ebisinte is the National Chairman, Phase 2 Ex-militants under the Presidential Amnesty Programme (PAP). In this interview, Ebisinte speaks on the PAP, President Muhammadu Buhari's re-election bid among other issues.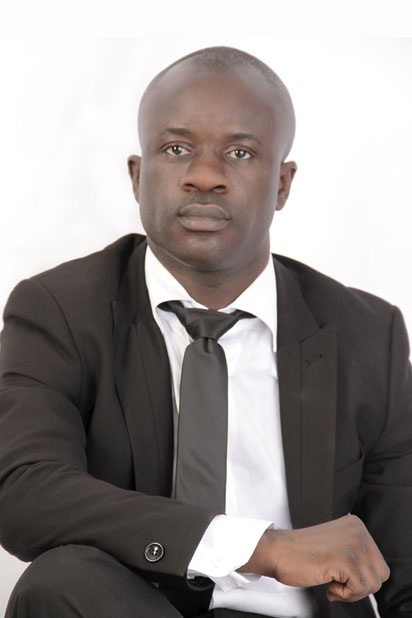 How far do you think the PAP has gone in terms of implementation?
As far as I'm concerned, the programme is moving forward. I believe that with the present Coordinator of the programme, Prof Charles Dokubo, we will get to a successful conclusion. Training of ex-agitators is still ongoing and I hope government will fulfil its promises to ex-agitators.
Why are you so sure about that?
First, Dokubo is a Niger Deltan who knows our pains and challenges very well as youths, and he is ready to ensure that what government has packaged for ex-agitators are implemented to the end.
Second, we see that President Buhari is sincere about the implementation of the programme to the end. So, we ex-agitators under Phase 2 of the programme have strong belief in Dokubo's capability.
But recently there was a protest by some ex-militants at the Mbiama axis of the East-West Road. What do you think sparked that protest?
That protest was staged out of ignorance and misinformation. That is why we leaders of ex-agitators always advise followers to filter rumours regarding the Amnesty Office or PAP before carrying out action. The protest was that the N150, 000 Transition Safety Allowance paid to ex-agitators by the former Coordinator of the programme, Hon Kingsley Kuku, was misunderstood as a yearly house allowance. They were protesting to be paid that money.
PAP under Dokubo is not indebted to us on any arrears. We must encourage him to give his best to the programme. There was no time house allowances were paid to ex-agitators since the inception of the programme. But, we also want to appeal to the Federal Government that house allowances should be considered for ex-agitators.
So, you are saying that under Dokubo's leadership, the Amnesty Programme can sail to success?
Dokubo, being at the helm of affairs, is a good thing that has happened to the programme as a man having pains of the Niger Delta region and her youths at heart. I advise detractors who go to the media propagating falsehood for personal gains to steer clear from the programme forthwith. I also urge Mr President to ignore their antics.
What is your position on President Buhari's bid for re-election?
As the National Chairman of Phase 2 ex-agitators, I want to say that President Buhari has his constitutional right to seek re-election. I support his bid and I also call on Niger Deltans to give him full backing.
President Buhari has what it takes to solve most of our problems. Let Niger Deltans give him massive support because he has the capacity and willpower to fix issues affecting us.
So what is your advice to beneficiaries of the programme?
I want to advise them to always ask their group leaders on issues regarding the programme as against trooping to the streets and blocking roads without proper information.
I also want them to know that our present Coordinator is a man of integrity who is working for our well-being. We must encourage him to achieve set goals for our well-being.
On a final note, I want to assure Buhari that we are ready to work for the success of his re-election to ensure the programme is executed to a successful end.