By Nwafor Sunday
The Senator representing Bayelsa East Constituency, Ben-Murray Bruce, Thursday slammed politicians who believe they can gain power and influence through political offices.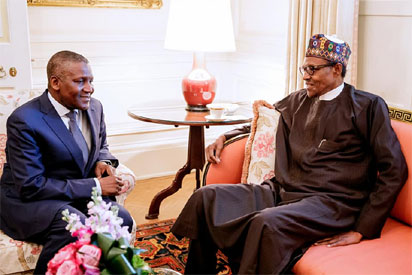 In a statement on his official facebook handle, Bruce opined that Aliko Dangote, Nigerian business magnate, investor and owner of the Dangote Group has more power and influence than President Muhammadu Buhari.
Recall that Bruce had on Tuesday withdrew from the senatorial race, noting that it was for the good of his people (constituency).
In view of that he advised politicians not to hold on to power but honour.
His words, "Why do some politicians think that power can only come from a political office? Buhari is not the most powerful Nigerian.
"Aliko Dangote is by far more influential and powerful than him. Our politicians need a paradigm shift. Don't hold on to power. Hold on to honour and power and influence will forever follow you."