By Ayo Onikoyi
Nollywood screen diva and singer, Cossy Ojiakor, may have many faults of her own because of her ostentatious lifestyle and the seeming knack for showing off her God-given assets, especially the blazing boobs that have become her signature, but there are things that are off limits to her. One of such is brazenly talking about sex, and presenting herself like a porn star. Cossy has her rules she plays by.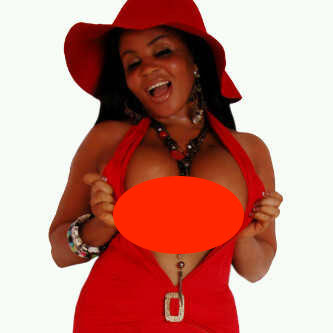 So, when an Instagram page named after her (@cossydiva) popped up, talking about sex and describing  how people make love to her, those who know the Nutty Queen closely knew something was amiss. Because, for all her faults, she has never been caught pants down or with a smoking gun as far as amorous relationships are concerned.
Instagram co-founders resign in latest Facebook executive exit
When Potpourri goaded her about the erotic Instagram handle, the velvety-voiced, voluptuous diva said she was aware of it and had complained severally to Instagram but to no avail.
"That is how they pursued me from Facebook. Too many fake accounts sprung up in my name, that I had to leave Facebook altogether. Two persons even sent emails to me using my correct address. I have tried severally to notify Facebook but they did nothing about it. So, I let them be," she said.
On the Instagram pages bearing her name, Cossy said there are many of them and since her complaints have not been addressed she has elected  to let it be.
See the full list below of those not cleared by APC
"Can you believe one of the fake account holders blocked me? What it means is that I can't view whatever is posted on that page.  This is my birthday week, I don't want to be mad or sad. I hope they get what's coming to them," she said