Makurdi, Mr Oryiman Alu, State Manager, Small and Medium Enterprises Development Agency of Nigeria (SMEDAN), says 90 Benue indigenes have received N50, 000 each from its Conditional Grant Scheme (CGS).
Osun election: Lai Muhammed replies PDP, says comport yourself, adhere to democratic principles
Alu made this known in an interview with the News Agency of Nigeria (NAN) on Thursday, in Makurdi.
According to him, Polaris Bank has already commenced payment to beneficiaries of the SMEDAN CGS to micro enterprises in the state.
Said he: "N50,000 each has been given to 90 beneficiaries from eight Local Government Areas (LGAs) of Oju, Obi, Makurdi, Guma, Ohimini, Otukpo, Gwer-East and Gwer-West for entrepreneurial skills acquisition.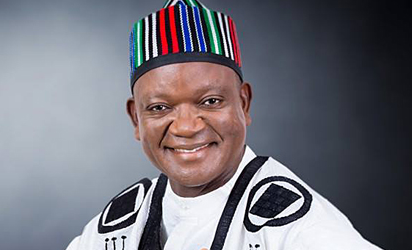 "CGS offers N50,000 grant to our micro enterprises, payment is on-going with initial payment of N20, 000 and a second payment of N30, 000.
"We are also registering the business names for all beneficiaries with the Corporate Affairs Commission (CAC).
"The registration certificate would be presented to all beneficiaries after all the LGAs have received their grants.
"Payment is on-going, all beneficiaries across the state will soon receive their payment in full," he said.
Alu said other local government councils in the state would also benefit and that the process was on-going as applications were still being honoured.
He recalled that the Federal Government through the Vice President, Prof. Yemi Osinbajo, had approved a 90-day window for registration of business names with CAC at N5, 000.
Alu also warned members of the public to desist from fraudulent act capable of truncating the entire process, such as sale of forms or extorting money from unsuspecting members of the public.
"SMEDAN programmes are free of charge from the beginning to the end.
"SMEDAN has a scheme called 'One Local Government, One Product', which offers loan facilities of up to N4 million, an Interest-free loan to three cooperative societies in the state," he said.
Alu added that the agency was rounding up another loan application process in collaboration with the Central Bank of Nigeria (CBN) by nominating previously trained MSME operators as well as identified entrepreneurs.
Subscribe for latest Videos