By Omeiza Ajayi
ABUJA—Barely 162 days to the commencement of 2019 general elections, registered voter population has now hit 84.27 million, according to the latest statistics released by Independent National Electoral Commission, INEC.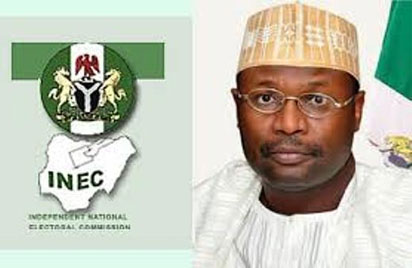 The commission also disclosed that the collection of PVCs would continue until one week to the 2019 general elections.
Infographics obtained from the electoral umpire, yesterday, in Abuja showed that over 14.55 million voters were registered in the Continuous Voter Registration, CVR, exercise, which began in April 2017 and ended on August 31, 2018.
As at 2015, there were 69,720,350. The new figure of registrants, 14, 551,482 brings the actual figure to a total 84,271,832. Of the new registrants, 7,863,917 are males, while 6,688,214 are females.
With 91 registered political parties, Nigeria's huge voter population could present a lot of logistical challenges for the electoral umpire during the 2019 general elections.
Within the period of the new registration, 869,406 PVCs were collected; transfer requests were put at 769,917, while replacement requests were put at 1,178,793.
Elaborating on the figures during a meeting with Resident Electoral Commissioners, RECs, INEC Chairman, Prof. Mahmood Yakubu, recalled that for a period of 16 months, April 27, 2017, to August 31, 2018, the exercise was conducted continuously in all the states of the federation and the Federal Capital Territory, FCT, as envisaged by the Electoral Act.
He said though the total figure of 84,271,832 "may drop slightly after we run the Automatic Fingerprint Identification System AFIS, the current figure represents about 21per cent increase on the existing register."
He appealed to Nigerians to seize the opportunity of the ongoing nationwide display of the particulars of new voters for claims and objections as required by law.
Requests for intra, inter-state transfers
He added: "In addition to fresh registration, the commission is also processing 769,917 requests for intra and inter-state transfers as well as 1,178,793 requests for replacement of lost, damaged or cards with misspelt names or incorrect personal details of voters as required by law.
''This means that the commission has to print a total of 16,500,192 Permanent Voters' Cards PVCs and make them available for collection by citizens ahead of the 2019 general elections.
"Already, the commission has printed the PVCs for those registered in 2017 and delivered them to states for collection. I can also confirm that the PVCs for 2.7 million voters registered in the first quarter of 2018 have been printed and will be delivered to the states next week.
''We wish to reassure Nigerians that every registered voter will have his/her PVC available for collection before the general election."
Yakubu further disclosed that the collection of PVCs will continue until one week to the 2019 general elections.
Subscribe for latest Videos