By Nwafor Sunday
The Peoples Democratic Party, PDP, on Sunday urged the Independent National Electoral Election, INEC, not to deny the party it divine win, noting that the commission should declare its candidate Ademola Adeleke, winner of the election.
Disclosing this via its tweeter handle, the party averred:
#OsumDecides2018 We reject in its entirety, the Independent National Electoral Commission (INEC's) @inecnigeria declaration of the September 22, 2018 Osun State Governorship election as inconclusive.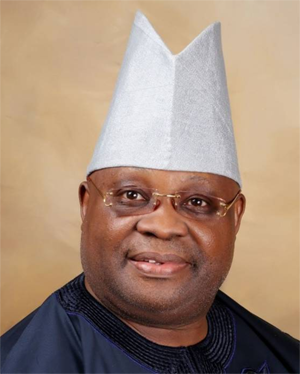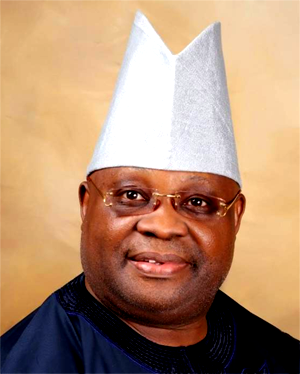 #OsunDecides2018 The process was conclusive and our candidate, Senator Ademola Adeleke, who won a total of 254, 698 votes, is in clear lead and should be immediately declared winner by INEC, having met the requirements of the 1999 Constitution (as amended).
#OsunDecides2018 Section 179 (2) (a)(b) of the 1999 Constitution, (as amended), is clear and very unambiguous in spelling out the conditions for returning a candidate to the office of governor of a state.
This section states inter-alia, "A candidate for an election to the office of Governor of a State shall be deemed to have been duly elected where…- (a) he has the highest number of votes cast ..and (b) he has not less than one-quarter of all the votes cast….#osundecides2018
The declaration of the election as inconclusive, by @inecnigeria is therefore a sordid robbery of the franchise of the people of Osun State, who participated in the election.
It is obvious that having failed in their schemes to alter the final results due to the resistance of the people, the @OfficialAPCNg had to bear pressure on @inecnigeria to declare the election inconclusive so as to pave way for the perfection of their manipulative schemes"