By Obi Nwakanma
At the Government College Umuahia, he was Captain of the Library. It was as cushy a job as captaincies go, but it was also the mark of achievement in a place where these appointments were considered preps for holding future leadership positions. Umuahia was a classic English-style public school, highly selective and very full of itself; where boys boarded after a highly competitive, and highly mediated process.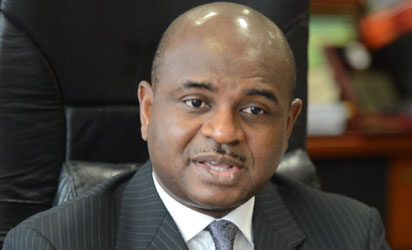 It was also something of a boot-camp, with its very Spartan ethos, which equipped one with three fundamental attitudes: a pursuit of the highest notion of excellence, a high sense of discipline and duty that demanded loyalty, integrity, and fidelity to rules (inscribed in that code of conduct: "obey before complaint," which personally riled me very much, and from which I constantly rebelled because I thought it was a ridiculous rule best suited for the boys in the Cadet group which has supplied the Nigerian High Command with some of its finest military officers nonetheless), and straight out of that which imposed extreme disciplinary regulation on the boys, the expectation, "to be as straight as the ruler" and to be as elegant in one's simplicity as one is complex in the search for efficiency.
I have my criticism of Umuahia. It was sometimes a cruel place. It may indeed have emphasized much on conformity, and often gave little quarter to independence of thought. Misstep often could earn you the "runs" or periods of "detention."
But on the flip side, it prepared boys for serious public leadership in all endeavors. Boys like Kingsley Chiedu Moghalu were recruited to lead, because they had it in them to be the leaders of other highly talented boys in an intensely competitive environment. I do not recall him earning his colours in Cricket, or football (soccer), or Hockey, or in boxing, or in the Athletics – where "chargers" like Stanley Ngwaba, who later became a top banker, or the Architect Davidson Awomukwu, took the shields. Moghalu's appointment to the library meant that he was something of a "swot" – bookish, and serious, and very disciplined. He was primed to go places. And indeed he did. From Umuahia he went on to the Law School of the University of Nigeria, at its Enugu Campus, a mark in those days of competition and high abilities.
The University of Nigeria law school was easily the most competitive and the most distinguished law program in Nigeria. Its extremely high "cut-off marks" in comparison to other Law programs, made it the intellectual equivalent of hazing for those who sought its admissions.  And it had great and distinguished teachers – the immortal Ben Nwabueze in Constitutional Law, Okay Achike before he was appointed to the highest Bench at the Supreme Courts, Nwogwugwu in Tort, and so on and so forth. Such a foundation in Law is without compare, and more significantly, Moghalu distinguished himself at the University of Nigeria, and after Law school worked very briefly in corporate Law practice, and then joined Newswatch as corporate Lawyer.
From Newswatch, he moved on to graduate school for a Masters Degree at the Fletcher School of Law at Tufts University in Boston Massachusetts, and later earned a PhD from the London School of Economics. Moghalu began work with the United Nations Human Rights Commission, starting with his posting in Cambodia as part of the United Nations Transitional Authority in Cambodia, monitoring human rights and elections. Perhaps Moghalu cut his real teeth in international diplomacy and conflict management when he was posted as an advisor to the Special Representative of the UN Secretary-General in Yugoslavia to Croatia. It was work that prepared him with the very inside sense of nation-building in conflict and post-conflict situations. Yugoslavia had just broken apart.
The Yugoslav wars must have been a practical lab in nation-making for Moghalu. The fragment of the nation resulted in one of the most dangerous, shifting, and terrifying wars of the 20th century, the product of ethnic cleansing and genocide. The Bosnia-Herzegovina situation was at the very core of a transformation of the idea of nation and nationality in the 20th century. In Zagreb, Moghalu must have seen firsthand, casting glances across at Sarajevo, how nations once organic can slip almost mindlessly into the quicksand of difference, brutality, and self-destruction. In Arusha, where he served as special counsel to the International Criminal Tribunal on the Rwandan conflict, he must have felt the weight of futility of war and the pointless conflicts that destroy states, and that lead to the conditions that shaped the Rwandan genocides. Moghalu comes to Nigerian politics with this mindset: it is politics as "preventive medicine." I got this sense from the snap discussions I had with him at the Hotel in Silver spring, Maryland, USA in 2017, when he was still mulling the possibility of throwing in his hat into the ring to contest for the presidency of Nigeria.
Moghalu has since declared his interest and comes to this quest with the intensity of the missionary. Nigeria is an act of faith for Moghalu, and belief in its total mission, and its enduring legacy and possibility of providing the fundamental change required by a highly conscious political leadership; a leadership aware of the urgent necessity for the transformation of Africa and the black peoples of the world, from the debilities of their postcolonial condition. This urgency to help shape the new destiny of Africa, given the current transformations in global politics and its new alignments, burns brightly and illuminates Moghalu's political vision and his ideological path. I have also watched his campaign. It is a slow build-up, starting with his calculated moves to reach out to powerful and symbolic local interests and stakeholders, to more direct town-hall style meetings that speak directly to people.
As he moves nationally, his campaign message seems to be resonating with common folk. Some of his critics might of course also think that these moves meeting with the likes of Babangida, Danjuma, Obasanjo, and the like, is a conservative gesture that complicates Moghalu's claim to represent a break from the past. It might be a fair criticism, but it also highlights K.C. Moghalu's pragmatic politics; his awareness that it requires serious bridge-building to accomplish any significant political goals. In that sense, his politics is much like Barrack Obama's very centrist, and very negotiable, but equally insistent on standing for the right causes when it matters most. As a centrist intellectual politician, Moghalu may speak to a wider national network and alliance, which is what his party, the Young Progressive Party (YPP) represents. Moghalu's declared cause is the preservation of Nigeria as a nation of great, sovereign possibility. It is time, Moghalu has argued to move beyond its long-declared potentials and put the real blocks on the foundations laid by its founding fathers, and its founding vision; Moghalu wants to achieve this by offering first class leadership that should take Nigeria from its current middling status to a first-class nation catering to the needs of its people, building infrastructure, creating jobs, transforming the environment for business, adding value to national productivity, and engaging in a new, specifically self-interested international diplomacy that is not anchored on dependency, and clientilism, but on Nigeria's long-term sovereign interest. Born 55 years ago to a diplomat father from Nnewi, K.C. Moghalu started life in Geneva and Washington DC.
But the civil war destroyed his father's diplomatic career as it did the careers of most men of the East in that generation whose children now bear the scar of war and the ambiguity of "national belonging," and have given-up on public service. Ironically, Moghalu feels no bitterness towards Nigeria. He sees the war as a blimp in the evolving history of Nigeria which should help shape the process, as well as the narrative of nation-building. He is an undying pan-Nigerianist, an Igbo without ambiguity, and an internationalist by career.
He is pragmatic in his political approach. He is certainly among the new generation of leaders who are challenging the old guard in this election, and shaping the new politics of engagement with a young population whose future is at stake, but who hold the key to their own liberation by electing young, knowledgeable, highly exposed public servants like Moghalu, seeking the public leadership of Nigeria as part of their mission for true change. I hope young Nigerians are listening.