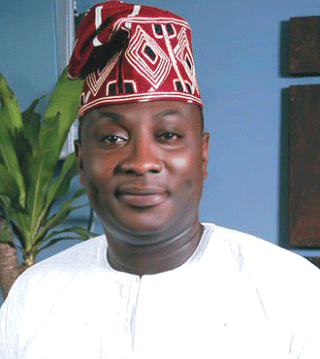 By Juliet Ebirim
After riding twice as a former member of the House of Representatives on the back of his father, Alhaji Bushura Alebiosu's formidable political clout, Dayo Bush Alebiosu, the son of the Otunba Gbelegbuwa of Ijebuland, has been one of the big players on the Lagos political stage.
He was a former federal lawmaker and Lagos socialite  who represented Kosofe Federal constituency.
Otunba Fuwagbuyi of Ijebuland, has remained unperturbed losing in 2015 to Hon. Rotimi Agunsoye at the All Progressives Congress (APC) House of Representatives primary election. Though he decided to take a back seat in the social circle after the loss, he's still highly regarded and well connected in Lagos political radar.
According to a close source, like the proverbial cat with nine lives, he is said to be putting machinery in place for another shot at the Federal House of Representative seat in the 2019 election. Dayo Alebiosu, came into prominence under Asiwaju   Bola Tinubu, a former governor of Lagos State, when he served diligently and wholeheartedly as Special Assistant on Housing.