By Morenike Taire
From the theatre and film industries of any country, it is easy to decipher the cultural values of that country.
In Yollywood, the Yoruba speaking arm of Nollywood, no plot is complete without the inclusion of a woman who cannot bear children. In fact, the famously preponderant obsession with black magic and voodoo is mainly explored, in Yollywood movies, as   the means to the end of looking for and finding children.
Enamoured as Nollywood in general is with the child bearing, the reality on ground is of a truth-is-stranger-than-fiction nature.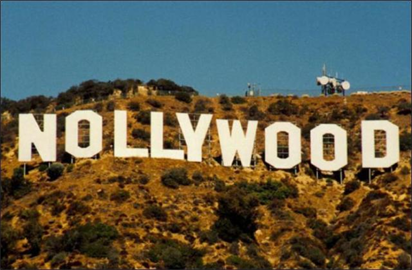 A Nigerian woman who has not borne children is regarded, for all our modernity, as a less than perfect being. In the first place, it is assumed that not having children while being of child bearing age cannot be a choice but a cruel accident of nature. A woman who discloses she has not borne children out of choice is considered nothing less than insane.
She might well be, given the amount of pressure with which she is constantly and permanently confronted about her 'state'. She would therefore go to any lengths literally- she as well as all the people in this world who care about her- to be able to do something as ordinary as to procreate.
With this background, it is not at all surprising that our celebrities both in and out of Nollywood, are put under not only a spotlight but also a microscope, where the issue of childbirth is concerned.   The questions of how, why, when and with whom   are thoroughly and enjoyably discussed. If the child is obtained by the help of advanced technology; or adopted or otherwise procured, this detail is added to the mix with no sensitivity whatsoever for stakeholders involved.
When the subject in question is Linda Ikeji, Africa's flagship digital media entrepreneur with a brand of the same name the frenzy is in double dosage. It is only fair, according to discussants, that her privacy be entirely decapitated as she revels in the birth of her first child in far away USA.   Linda Ikeji has, afterall, created an empire out of gossip such as this.
The subject, in any case, does not seem to mind at all. Milking the situation to the hilt, Ikeji has taken full control of the media blitz, posting photograghs on social media platforms and then waiting for revelers to jump on it.
But this is as amusing as it gets. It was just a few years ago that Davido, the hiphop sensation with the real name David Adedeji Adeleke   who recently skipped National Youth Service to get on the campaign  trail with his nearly as famous uncle in Osun state, was in the news for all the wrong reasons. One of his daughters- born out of wedlock like his other offsprings, had been abducted by himself, while the infant's mother had to employ the long arm of the law to retrieve her before she was transported overseas.
Osun election :YIAGA Africa sues for peace, maturity
While the scandal raged on a controversial note as the full story unfolded, the finer concerns were missed, particularly as it concerned the infant involved, the concern is not that the children were born out of wedlock, mostly mistakenly. These days, it has become totally acceptable   in our progeny crazed space, to have people simply decide to go and have babies   because they think they are getting on in age and for other reasons a person who is not Nigerian might consider flimsy. It is not even as ridiculous as it might be perceived in other climes that Davido denounced the mother of his child as a 'mere runs girl' who was good enough to have intimate relations with but not good enough to marry; and he did not lose even one of his female fans.
What ought to be of concern is that the mother of the child was accused of using marijuana while nursing the infant, and this allegation was not immediately investigated and dealt with by social workers and law enforcement.
In another decade and a half, that child would be old enough to read for herself the salacious details of the circumstances surrounding her birth put in full public display by the people who claim to love her the most. Nobody seems to care.
Another baby-daddy celebrity, Ayodeji Balogun who is known globally as Wizkid has also been publicly ridiculed by none other than one of his baby mamas, who claims he has not shown responsibility towards their child. In all of this, the multiple award winning international star has hardly been scathed. In fact, all stakeholders will be alright except the child in question, who will have to be confronted with jeering schoolmates and reports of the infamy of his parents when he is old enough to care.
Celebrities will be celebrities, especially if they are male; but who is looking out for the interests of their offsprings caught in the crossfires?
While revelers go on about celebrity gossip, one can only hope government would get a cue as to what direction state policy regarding childcare ought to be going.