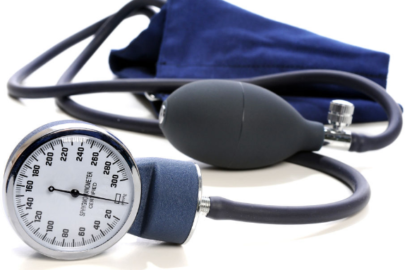 By Luminous Jannamike
ABUJA – Minister of Health, Prof. Isaac Adewole, yesterday said talks are currently ongoing between the Federal Government and the World Health Organisation, WHO, for the conduct of a pilot project to treat all hypertensives in Ogun and Yobe States.

The project, he said, will form part of the policies and strategies deployed by the government to tackle the country's high burden of non-communicable diseases (NCDs).
According to a statement by the Director of Press at the federal ministry of health, Mrs. Oyeboade Akinola, the Minister disclosed this at the 8th session of the WHO\AFRO meeting currently holding in Dakar, Senegal.
Adewole also said that the government remained committed to restricting illicit tobacco trade and enforcing relevant anti-tobacco legislations.
He said: "Nigeria is committed to tackling NCDs by implementing appropriate and effective policies and strategies.
"We are currently discussing with WHO on the conduct of a pilot project to treat all hypertensives in Ogun and Yobe States.
"President Muhammadu Buhari's support to the health sector is unprecedented and would ensure the attainment of Universal Health Coverage.
"With the implementation of the ongoing Step Survey, we would be able to accurately determine the burden of NCD in Nigeria."
The WHO Regional Director for Africa, Dr. Rebecca Moeti, who lamented that the Region has the highest level of hypertension in the world with about 30% of adults suffering from the disease, said a growing trend of adult onset of diabetes and obesity reaching epidemic proportions among women in Sub-Saharan Africa, and about 150, 00 deaths from tobacco related diseases have been recorded.
Moeti therefore urged member states to intensify pursuit of some proven public health policies and strategies to address the NCDs such as "increased taxation banning advertising, having mandatory health warnings for tobacco co products and alcohol, and most importantly engaging other sectors such as Trade that play such important role in this work."
Speaking earlier, the Director General of WHO, Dr. Tedros Ghebreyesus,advocated for unity among all the actors, from across governments and across UN family, with a call for all to leverage on their collective strength.