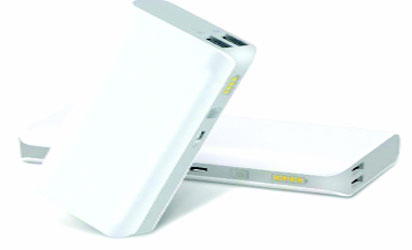 Power bank
By Juliet Umeh
IN a country where power  generation is a big issue, having your phone charged could be a bit disturbing. Also, getting your phone charged with small generator could do your phone more harm than good. Fortunately, power banks have become additional power source especially when one is on the go. However, having a power bank is one thing but using it correctly, is another.
To enjoy your power bank, you really need to take care of it like a valued asset. Here are some tips that can help you get the best from your power bank.
Appropriate charging
Like a new mobile phone, a new power bank also requires adequate charging before usage. It means, therefore, that how long you charge it before using plays a big role in the lifespan of the power bank.
*Ensure compatibility with devices it should charge
Check if your power bank is compatible with your device because every power bank has different power requirements for charging.
* Choose quality power banks -In today's market, there are a lot of cheap but generic power banks in varying capacities ranging from 2,500mAh to an outrageous 50,000mAh. While it is really tempting to buy these types of power banks, one major concern about them is quality.
*Keep your power bank in good condition –  Each electronic device has its own wear and tear; and a power bank is no exception to this rule. So keep it in a dry cool place.
*Avoid playing while charging
When the smartphone is being charged by the power bank, it should be left alone. Avoid answering calls from phones on charge on a power bank. While the action could be injurious to health, it could also lead to damage of both devices.
*Avoid dropping it
Internal or physical damage may be caused if the power bank drops carelessly. Avoid putting heavy things on your power bank. Don't sit on a power bank. Most people put their power banks on the back pocket and in the process, mistakenly sit on it. That is a wrong way of handling the device because it is a sensitive device.
*Avoid using external charger 
Use only the original charger to charge your power bank rather than any external one. This is because using external charger may not only affect your power bank but also your mobile devices.