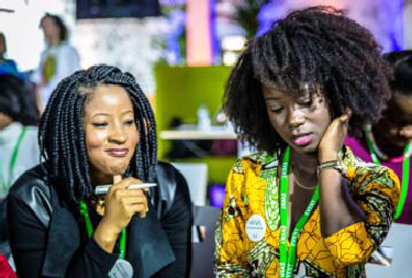 Financial Nigeria magazine, Africa's premier development and finance journal, has announced its plan to host a colloquium on the theme "Nigeria's Sustainable Development Agenda".
The public lecture, which is being organised to celebrate the 10th anniversary of the monthly magazine, will hold on Tuesday, September 11th, 2018, at the Shehu Musa Yar'Adua Centre, Abuja.
At a media parley in Lagos, Jide Akintunde, Founder and Managing Editor of the magazine said that two keynote addresses on the theme of the colloquium will be delivered by Dr. Muhammad Ali Pate, a global health expert and former Nigerian Minister of State for Health; and Mr. Arshad Rab, a renowned development thinker and CEO of the European Organisation for Sustainable Development.
Akintunde said, "Since its debut in August 2008, Financial Nigeria has been published every month. At the 10th anniversary of our publication, we want to advance the debate of the priority policy goals for achieving sustainable economic development in Nigeria. When the U.S. innovator-turn-philanthropic Bill Gates sparked this debate months ago, the discussion was stifled amid growing evidence that the country's development priority may be sub-optimal. We now want to re-ignite the debate in a way that is positive for development in Nigeria".
He said that following the keynote addresses, a high-level panel will discuss the strategies for trade, fiscal sustainability, human development, external relations and financing in setting appropriate development goals for the country. The panelists include Stuart Symington, U.S. Ambassador to Nigeria; Victor Muruako, Executive Chairman, Fiscal Responsibility Commission; Kole Shettima, Director for Africa Office, MacArthur Foundation; Femi Aribisala, International relations scholar; and Herbert Wigwe, GMD/CEO, Access Bank Plc.
Martins Hile, Executive Editor of Financial Nigeria magazine, said, "This colloquium is an opportunity to serve the wider Nigerian public with the quality debates and cutting-edge ideas that Financial Nigeria provides its readers on a monthly basis. Therefore, the anniversary lecture will offer admission for free, upon prior registration, and will be broadcast on television and streamed live on social media".
Guests and participants at the colloquium will include senior government officials, members of the diplomatic corps, policymakers, social and community leaders, development experts, leaders in business and finance, and the media. In total, over 350 guests are expected to attend and more than 10 million people will watch the event on television and online.
The colloquium is being organised by Nigeria Development and Finance Forum (NDFF), which is the conference arm of Financial Nigeria International Limited, publisher of Financial Nigeria magazine. NDFF has held international conferences on Nigeria in London, Washington DC and New York, to brief global investors and Nigerians in diaspora on Nigeria's investment climate and facilitate inward investments into the country.