By Pastor William F. Kumuyi
Mark 16:15-16 "And he said unto them, Go ye into all the world, and preach the gospel to every creature. He that believeth and is baptized shall be saved; but he that believeth not shall be damned."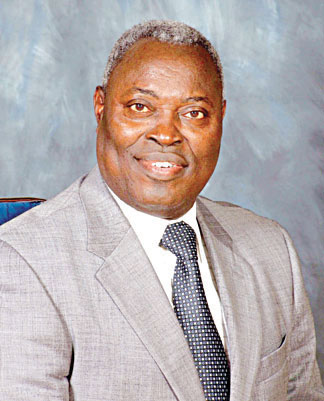 Because salvation is available for everyone, Jesus commanded His disciples to preach the gospel to everyone.
You may be satisfied practising religion, but God who created you demands more than your hypocritical play of religion because religion does not save. That is why He sent Jesus Christ to offer you repentance.
You may be fulfilled in religion, but without Jesus Christ that is an autopilot. Your actions may depict that God is not wise enough for sending Jesus Christ to die on the cross, but God knows more than you can imagine, because the death of Christ is important and indispensably crafted for your soul's goodwill. That is why if you do not accept Jesus Christ, you will be damned and that will be forever.
Hebrews 2:3 "How shall we escape, if we neglect so great salvation; which at the first began to be spoken by the Lord, and was confirmed unto us by them that heard him;"
Salvation is available, but if you neglect that offer, how are you going to escape the judgment of God that will be slammed on all who reject the only get away card God left to die for you at the cross?
Hebrews 12:25 "See that ye refuse not him that speaketh. For if they escaped not who refused him that spake on earth, much more shall not we escape, if we turn away from him that speaketh from heaven:"
Moses was the servant of God and as many that opposed his leadership were judged by God. Similarly, Jesus is the ordained Saviour of the whole world. If you fail to accept Him, you will not escape the impending judgment outlined for all those who demean the authority of God.
1 John 5:10 "He that believeth on the Son of God hath the witness in himself: he that believeth not God hath made him a liar; because he believeth not the record that God gave of his Son."
The recordings of God states that Jesus is His only begotten Son whom He gave to the world, that whosoever that believe on Him should not perish, but have everlasting life. If you turn your back away from that divine offer, because you refuse to accept Jesus Christ, then you will make God a liar. And your action means that you do not believe that Jesus can save you from sin. If you call God a liar, can you get to heaven?
That is the more reason you are to accept the word of God because it is the truth that will make you free.
1 John 5:11-13 "And this is the record, that God hath given to us eternal life, and this life is in his Son. He that hath the Son hath life; and he that hath not the Son of God hath not life. These things have I written unto you that believe on the name of the Son of God; that ye may know that ye have eternal life, and that ye may believe on the name of the Son of God."
The people who reject the Son of God will suffer punishment in eternity. But the people who accept God's offer of salvation will experience joy and peace. They will have eternal life: the very life of God Jesus singlehandedly brought from heaven for them. And when they leave this world, because they have the ticket and the key of heaven in their hands, as they go through that gate heaven, will be waiting for them.
Today you can believe on Jesus so that your sins will be taken away. Why not talk to the Lord? Pray until you have this eternal life.