By Emeka Anaeto, Business Editor
The federal government's drive for economic diversification may have thrown up new directions for private sector led growth where emphasis is now on value-added growth in the primary produce segment.
One of the companies that have committed to helping Nigeria in this regard is Notore Chemical Industries Plc.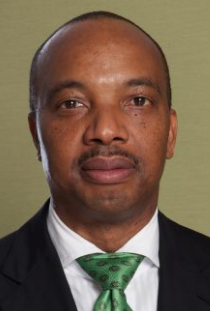 Notore has also continued to invest in initiatives that would assist Nigeria achieve food security and also become self-reliant in food production.
Notore is one of the leading fertiliser, agro-allied, and power companies in Africa.
Under the leadership of  Group Managing Director/CEO, Onajite Okoloko, after acquiring the assets of the former National Fertiliser Company of Nigeria (NAFCON) through the federal government's privatisation programme, Notore has since grown into an agricultural phenomenon, targeting local markets as well as exports.
Principal activities
The company's principal activities include the supply of premium fertilisers, appropriate education on best practices for farming, and proper deployment of these practices for optimum results. The company has built a robust network of professionals that support farmers and farming communities across Nigeria.
After Notore acquired the assets of the moribund NAFCON in 2005, the company raised more funds from a syndicate of Nigerian banks and commenced extensive rehabilitation of the plant in 2007.
In early 2010, it started commercial production and distribution of fertiliser across the country.
Presently, Notore has the largest Agricultural Services and Extension team and is the trusted partner to local, commercial and subsistence farmers in Nigeria.
In addition, it has over 2,500 agro dealers and has developed and trained over 3,500 Private Extension Workers/Village Promoters and has made fertilizer in appropriate pack sizes available to rural farmers in over 2,500 communities across 30 states.
Notore has also created direct employment for about 500 Nigerians and indirect employment for over 5,000 Nigerians through its Distributors, Transporters and Private Extension workers alone.
It has contributed significantly to Nigeria's Gross Domestic Product (GDP) since production commenced. In 2010, Notore worked with experts and tackled the onion twister fungal disease experienced in Kebbi State.
Similarly, Notore contributed significantly to the Agricultural Transformation Agenda of the government in recent past and is the primary supplier of fertiliser for the ongoing Anchor Borrowers' Program (ABP)
It also worked with state governments and non-governmental organisations to develop fertilizer voucher programs in Kano, Kwara and Bauchi states between 2009 and 2011.
Clearly, the successes achieved from the programme became the basis of the Growth Enhancement Scheme (GES) program launched by he federal government.  It supplied significant volume of urea to the GES program directly in 2012 and supported its distributors to effectively participate in the program in between 2013 and 2014.
Notore commenced commercial production and sale of Urea Super Granules (USG) in 2012; the initiative was a special intervention to increase the efficiency of fertilisers in rice production.  Itintroduced the first cassava specific fertiliser blend in 2013 which has gained popularity among commercial cassava growers.
Fertiliser distribution
The distribution of fertiliser products to Nigeria's farmers used to be a major challenge in Nigeria.
"Our nation's smallholder farmers suffered for too long in the face of a poorly funded and inefficiently executed distribution chain that has failed to provide them with the fertiliser products they so desperately need in order to raise the productivity of their farms," Okoloko said recently.
One of the most important obstacles was the state of infrastructure in the country.
For instance, poor roads, a lack of investment and a challenging climate, all combined to make it difficult for any distributor to trust that they could rely on the network to deliver their products on time at a reasonable cost.
Another issue with fertiliser distribution chains in Nigeria in the past was that the products wasn't accessible those who needed them most – and when they did, they were either adulterated. Farmers also had to travel long distances to buy fertilisers that were poor quality to begin with.
However, Notore's revolutionary model for its fertiliser supply chain helped in changing this perception.
The company's approach significantly improved the fertiliser distribution network in the country.
The first was in terms of affordability and wealth generation.
"Notore took a huge step forward by breaking bulk and reducing bag size – making it easier for smallholder farmers to buy its products – but has also created a supply chain that encourages entrepreneurship at a local level.
"Its extensive network of Village Promoters are now effectively running their own small businesses, selling on the products to local customers at an affordable rate. This wealth generation extends to the Agro Dealers who supply the Village Promoters, and indeed the Transport Partners who supply the Agro Dealers.
"The second benefit Notore's unique approach to its distribution network has brought is that it is making a huge difference in terms of farmers' perceptions of fertiliser use. Thanks once again to the dedication and expertise of Notore's Village Promoters and its teams of extension workers on the ground, farmers are now seeing the direct, and very practical benefits of using premium fertiliser, in the correct way, on their land. It's a gradual, but very real revolution," Okoloko said.
"We're beginning to make real progress in terms of domestic fertiliser use, and our ground-breaking model for distributing has had a big part to play in this," he added.
Village promoter prog
The company, few years ago, embarked on a project to reach out to poor farmers in remote communities that previously had little or no access to quality fertiliser products.
The objective of the project was to educate small-scale farmers in appropriate fertiliser application methods as well as provide them access to fertiliser in affordable pack sizes.  To implement the project, a total of 180 hitherto unemployed youths were recruited and trained as Village Promoters in the target communities. Their duties were to train farmers with practical tools such as demonstration plots while also driving sales of affordable 1kg pack fertilisers to farmers. These Village Promoters together set up 917 demonstration plots and reached about 58,000 farmers in 15 states across Nigeria.
The Notore Village Promoters undergo a training program conducted by the Notore Agricultural Services Department, with a curriculum developed by Notore and PrOpCom.
PrOpCom is an innovative project funded by the Department for International Development of the United Kingdom (DFID) whose goal is to improve livelihoods by facilitating growth and pro-poor outcomes in commodity and service markets and to contribute to the overarching (DFID/Nigeria) goal of poverty alleviation in support of NEEDS and the attainment of the Millennium Development Goals.
The program focuses on agricultural best practices of proper fertiliser usage which will lead to a higher yield for farmers.
Farmers' learning centre
Notore Farmers' Learning Centre is where farmers come together regularly to share farming techniques and learn new farming practices from an extension worker to improve their yield.
It is primarily made up of demonstration farms. Each demonstration farm consists of two equal sub-plots: a best practice sub-plot and a common practice sub-plot.
On the best practice sub-plot, as the name implies, the farmers are led by an extension worker to implement a set of recommended best practices for specific crops in the region.
Similarly, on the common practice sub-plots, the farmers are required to implement the most common set of practices in their community. The two sub-plots are maintained side by side in order to enable the farmers to carry out a proper observation and comparison of the development of the crops on both of them over the planting season.
The participants in Notore Farmers' Learning Centre session include one extension worker and thirty selected farmers from the target communities. These farmers comprise representatives from every group that plays an active role in the community's farming activities such as elders, youths, farm owners, sharecroppers and farm labourers. They are selected by members of their communities with the expectation that they will enrich their communities with the knowledge they gain from the learning centres. In addition to the thirty participants, interested residents and non-residents of the community are welcome as observers during the learning centre sessions.
There are two principal channels employed in sharing the lessons learnt at the Farmers' Learning Centre with non-participating farmers:  Farmer-to-farmer diffusion where each participant shares the knowledge he has gained with three to four neighbouring farmers by word of mouth as well as by implementing the practices on his farm for them to see clearly; and field days during which non-participating farmers within and outside the community are invited to a special learning session.