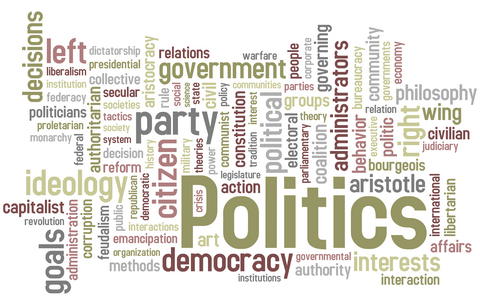 By Dele Sobowale
"There are no desperate situations only desperate men."
Joseph Goebbels, 1897-1945.
Hitler's Chief of Propaganda knew a thing or two about desperate people. He made that statement when it was clear that Germany was facing defeat during World War II. The question was: what were extremely exposed people like himself supposed to do with their lives? Goebbels took the courageous or cowardly way out (depending on how you view suicide). He killed himself instead of being captured and disgraced. But, he came from a tradition of honourable public officials where integrity counted. It is becoming increasingly difficult to find a Nigerian political leader who can be called honourable. Shamelessness has become their badge of membership in a class of people who have lost all regard for ethics. Ordinarily, it would not have bothered me if such individuals set themselves on fire. But, our political pyromaniacs will not, like Goebbels, go down alone. They must take down thousands of other Nigerians with them. Right now, with the gale of decamping, which would have been comical if not tragic, they have bought the petrol; spread it all over every unit of governance and are now playing with matches. The President of Nigeria leads one set of political arsonists; the President of the Senate is the arrowhead for the other. One wonders who will strike first. But, before they do – in the hope that pre-emptive strike will bring victory – let me provide a word of warning. To be sure, they will ignore the advice. We will not be in this situation if they are sensible and think first of the consequences of their actions before taking certain measures.
"The battle that counts is the last."
The main battle ground, as I see it, is in the National Assembly; the Senate in particular. Two individuals represent the shape of the battle in that chamber. The outcome will most likely determine the fate of the Fourth Republic. One is impetuous, talks and acts first and thinks later. The other is phlegmatic, calculating and politically lethal. Together they are drawing the nation closer to political hell than most people realize. Let us bring them on the stage for Nigerians alive today and for posterity. Historians in the future will ask: how on earth did these men appear on the Nigerian political stage at the same time?
Adams Oshiomhole is not unknown to Nigerians. He had been in the news for so long, until recently, for his many roles in society. Then, something unexpected happened. He suddenly found himsef living in relative obscurity after serving his second term as governor of Edo State. It was not a role to which he was accustomed. He must have been restless and certainly wanted to regain the spotlight again. His chance came when the former Chairman of the All Progressives Congress, APC, Chief Oyegun was forced to step down as Chairman. Oshiomhole was regarded as the man to put fire into the role which had been occupied by a sedate former Civil Servant. APC needed a fighter and they got one in Adams.
He wasted no time ruffling feathers. A minister was told to get ready for sack if he continued to disobey Presidential orders – even when the President himself does not mind insubordination from his appointees. The Minister coolly informed the Chairman that he was one of the founding fathers of the party and will not take orders from a new comer – even if he is the Chairman of the party.
Adams had always been rash. His encounter with the lady street trader in Benin, when he was Governor remains memorable. The woman had pleaded that street trading was her only means of staying alive.
"Go and die", said Oshiomhole. The repercussions came soon enough and he later paid the woman handsomely for the insensitive insult. It was cheap publicity stunt because the woman was quietly eased out once the event had been forgotten by the public.
All those events however did not quite prepare him for this particular job. At a time when the APC was already cracking up, the last thing the political coalition of strange bedfellows needed was a man who lived on sharp divisions. With Oshiomhole, you are either for us or against us. And, he comes into every conflict with the belief that absolute right is on his side and that of his friends. So, he would brook no opposition and everything is fair in the wars he conducts. History would record that within the first month of his chairmanship, several dozen elected members of the APC decamped to the PDP.
One of our favorite tales in primary school in the 1950 was taken from Aesop's Fables. Titled "The grapes are sour", it was about a goat which tried to get grapes out of reach. After jumping several times, without reaching the fruits, the animal turned away muttering "I don't really need them because the grapes are bound to be sour anyway."
Some of those who left were people Oshiomhole had tried to persuade, without success, to stay. When they eventually left Oshiomhole announced that they were of no consequence. One was the Governor of Benue State, Mr. Ortom. When at first Ortom appeared to have fallen for the Chairman's entreaties, he was showered with encomiums; he was patriotic and a good leader of his people. When the man eventually turned around to defect to the PDP, he was accused of master-minding the attacks on the people of Benue State for which the herdsmen were being blamed.
In that single episode Oshiomhole revealed another characteristic which makes him absolutely dangerous. To him truth and falsehood are interchangeable as long in order to win the argument. Let me provide two examples.
In March 2017, at a workshop organized by VANGUARD Newspapers at the Civic Centre in Victoria Island, the following exchange took place between Oshomhole and Professor Soludo.
OSHIOMHOLE VERSUS SOLUDO AT VANGUARD ECONOMIC FORUM.
"I got some intelligence from my comrades in the system and we found out that the CBN under Soludo had just allocated COUPLE OF MILLIONS OF DOLLARS to two, as they were called, new generation banks shortly before the naira was devalued."
Adams Oshiomhole, in Lagos, March 10, 2017.
"I want to say for the record that Adams Oshiomhole has lied."
Professor Charles Soludo, same venue, same day.
It is always a great spectacle when two elephants fight. Even professional economists and financial experts love to watch a brawl once in a while.
In a two-part article written about that exchange, the following observation was made about Oshiomhole's statement.
Oshiomhole can never substantiate that claim because it did not happen.
Till today, he has neither apologized for the defamation nor provided proof – because there is none.
Shortly after Buhari was sworn in, he went to the US – with Oshiomhole as part of the entourage. On their return, the former Governor of Edo State announced to reporters that "the US government has informed them that one former Minister had embezzled $12 billion" and the name would soon be revealed. True some stolen funds have been traced to the US. But, nothing close to $12 billion had been found.
That's Oshiomhole for you.
His opponent in the PDP? Wait till next week.
THEY NEVER LISTEN UNTIL THEY GET SH*T IN THE FACE.
The leadership of the All Progressives Congress, APC, minus Asiwaju Bola Tinubu, went to the National Assembly on April 4, 2017 to meet with APC senators separately in a bid to end the noticeable stalemate which is paralyzing the work of government and tearing the nation apart. The Daura/Magu tango as it turned out is only the tip of the iceberg with respect to a lot of grievances the Senators have against the Executive branch. Consider this statement.
"We told the leadership of our party that political appointees of President Muhammadu Buhari were using the media against us, especially Magu. We stated to them that Magu was brought to us dead; that what we did was to only conduct his funeral." Obviously Magu was a victim of his most vocal admirers – the media, activists and Senior Advocates of Nigeria, SANs, like Sagay and Falana. They have brough an end to a prospective great career. "God save me from my "friends"…".
Buhari was warned that Daura will prove to be an embarrassment. He would not listen. The sh*t is here now.