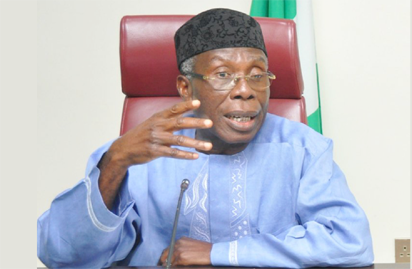 The Nigeria Certification Company (NICERT Ltd.), says it is ready to collaborate with the Federal Government to develop best agricultural practices and standards for local farmers to curb food rejections.
The Managing Director, NICERT, Ms Annabel Kamuche, said in Abuja on Wednesday that the company was a conformity assessment and certification body working in partnership with ECOCERT GROUP.
ECOCERT is one of the leading conformity assessment and certification bodies globally and though based in France have various offices and subsidiaries in different countries.
Kamuche said that developing and domesticating best agricultural standards for farmers in the country has become necessary to save Nigeria from further international embarrassment due to agricultural produce rejections.
She said the move would also help to protect the lives and health of citizens.
According to her, we can help the country to create agricultural standards that all stakeholders must comply with.
"We can work with the Federal Ministry of Agriculture, the Nigerian Quarantine Service, NAFDAC, SON, farmers to set up these standards and then, it will apply to people who are importing into the country.
"Ghana has domesticated a good agricultural practice standard that their local farmers conform to even for the products being consumed in their country, but we don't have any of those things operating currently in Nigeria.
"Nobody is checking what our farmers are doing, nobody is checking the pesticides they are using, nobody is checking their post-harvest handling; nobody is checking the kind of fertiliser they use.
"Nobody is checking the kind of seedlings they plant. Even if we are not exporting anything, what we consume within our country can be dangerous to our health.
"Part of those products that were rejected in the international market must have been first sold in our local markets and our country men and women must have consumed them,'' she said.
Kamuche said that NICERT was offering free advisory services on international food production standards and market linkages for farmers to earn better living from agriculture as a business.
The managing director said the organisation in collaboration with ECOCERT had trained no fewer than 36 persons as consultants and inspectors and they are now the first Nigerians to be qualified to do conformity assessment and certification in accordance with international standards.
Kamuche said the certification was commercial and legal standards such as ISO, NOP, EU, JAS.
She said that the company was offering certification services to exporters for different standards including Organic standards, Fair trade, UTZ, Cosmos, IFS, Global Gap.
"Our target for NICERT is to become one of the leading third party conformity assessment and certification bodies in Nigeria.
"To work with the government to develop our own domestic agricultural standard, particularly for organic production, to help local farmers in the implementation of international standards for their target markets.
"We will be fulfilled when in years to come we look back and see how we helped to develop a local standard for Nigeria that is in accordance with global aspirations for best practices and opened up lucrative international markets to Nigerian agricultural produce with zero rejection.
"Our goal in the coming year is to celebrate one year of non-rejection of any produce coming out of Nigeria and to create a good geographical indication for Nigerian produce in the International market space,''.
Also speaking, Miss Yosola Onanuga, the Executive Director of NICERT, explained that the organisation's inspectors and auditors were conducting on-site inspections for the certification.
Onanuga said the organisation's certification involved audit of inputs, production, processing, manufacturing, packaging, labeling, storage and distribution.
She further mentioned that consumers worldwide were increasingly demanding quality foods, produced safely and sustainably.
"Retailers around the world are rising to meet the challenge by demanding certification from their producers. But they face a tricky situation when working with emerging producers like our local farmers, who in the past were not able to achieve certification.
"Annual monitoring inspections are carried out, some of which are spot checks, and samples may be taken for laboratory analysis.
"With NICERT, Nigerian farmers now have a cost-effective solution that will allow them gain access to the lucrative international markets, support their local production and promote Good Agricultural Practices," she said.
NICERT was established in 2017 as a conformity assessment and certification body targeted at enabling farmers export agricultural produces that comply with international standards and regulations. (NAN)
Subscribe for latest Videos