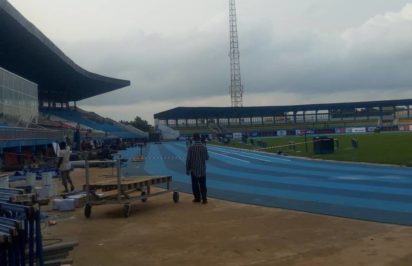 Ethiopia's Jamal Vime Mekonen became the first gold medal winner of the 21ST African Championships, when he clocked 29.09.17 seconds to win the men's 10,000m in the final decided yesterday.
His compatriot Taige Giram Nait was second while Ugandan Timothy Torotich settled for the bronze in the energy sapping race.
The Kenyan runners who were expected to mount a challenge for the medals were visibly struggling to catch up with the chasing pack. One Kenyan official later blamed it on tiredness as their athletes only arrived Asaba on Monday morning after two days of delay at the Lagos international airport.