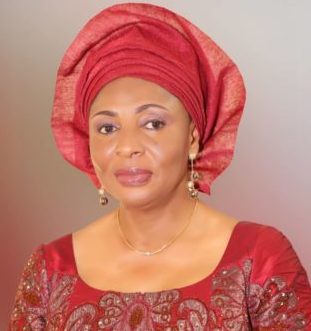 ABUJA-YOUTH under the auspices of Youth Alliance for Good Governance, NYAGG, Tuesday, commended a Peoples Democratic Party, PDP, chieftain, Ijeoma Wada, for impact made on humanitarian service and personality.
The commendation was made by the National Coordinator, NYAGG, Austin Emavworho, while speaking on issues that affect young people's development and the potential they have to move the economy forward.
According to Emavworho, Wada's impact has been enormous based on her passion for young people and women whom she has used her money to ensure are self-reliant and useful to themselves and the society.
He said: "Her Excellency, Mrs. Ijeoma Wada, has been a trailblazer who seeks to represent Ikwuano Umuahia Federal Constituency in the forthcoming 2019 elections.
"We all know the track record of Mrs. Ijeoma Farida Wada, who was born on November 13, 1961 to Mr and Mrs Simeon Nzenwata Nwankwo of Umuawa Alaocha, Ohuhu in Umuahia.
"She has a very humble background and we have seen her enormous impact on youth and women empowerment, and today, these young people and women are entrepreneurs doing well in their chosen field of business.
"We deem it fit to let people know little about this personality who has done greatly but quietly. She (Wada) had her primary education at the Abia State Central School, Umuawa-Alaocha, Umuahia, from where she proceeded to Afugiri Girls' Secondary School. Afterwards, she went to the Federal Polytechnic, Idah, Kogi State, from whence she bagged a Higher National Diploma (HND) in Secretarial Administration in 1983."
According to him Wada loves her country and was ready to serve, which she did upon being mobilized for the mandatory National Youth Service, where she served and completed at BM Dalhatu & Co., one of the leading law firms in Kano, where she worked as personal assistant to the Principal Partner of the firm.
"She also worked as special assistant and executive secretary in various organisations before venturing into private business.
"In 1993, she set up her first private business, called Farjen Nigeria Limited, which engaged in supplies and provision of ancillary services to major companies and government corporations including the Nigerian National Petroleum Corporation (NNPC), National War College, among others. The company later metamorphosed into a concrete production and landscaping company.
"This woman of substance also has interests in travel services company, an oil services firm and most recently, a multi media company, which she is using to engage the youth to showcase their talents and all of which are doing very well today. It is instructive to note that Mrs. Wada is the one managing her businesses till date.
"This woman of substance has also served the public in various capacities, including being a member of the Anambra State Muslim Pilgrims' Welfare Board, where she served for three years. She is also a card carrying member of the Peoples' Democratic Party (PDP).
"In the spirit of her humanitarian and social responsibility adventures, Mrs. Wada has invested a sizeable proportion of the returns from her private business in uplifting the society, channelling some of these resources to her passion for philanthropy. In 2012, she set up the Faridah Wada Foundation to formally coordinate her efforts in this direction", he added.
Speaking further, he said her (Wada) main focus has been on women empowerment, youth and the girl child. Widows especially, have benefited from her empowerment programmes. Among others, the Foundation had engaged in the construction of golf practice ranges for schools in the FCT and its environs. To support youth in Basketball and build community spirit, the Foundation had sponsored a one week fun event for basketball clubs in the FCT.
"She is also lover of music and tourism, Ijeoma is married to Captain Idris Ichalla Wada, the immediate past Governor of Kogi State. She is a kind hearted, hard working individual who is an accomplished mother, wife, business woman, sports woman, politician and philanthropist", he stated.