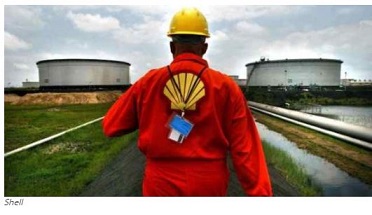 By Emman Ovuakporie
ABUJA—THE House of Representatives, yesterday, directed Shell Petroleum Development Company, SPDC, to relocate its western operational headquarters to Warri in Delta State with immediate effect.
The directive followed the adoption of a motion sponsored by Lovette Idisi, the member representing Ethiope West and Ethiope East of Delta State.
Passing the motion, the House resolved to refer the relocation order to its committee on petroleum upstream for a detailed, specific and professional appraisal and report its recommendations within two weeks.
Moving the motion, Idisi said Warri was still reeling from the unpleasant decision by Shell to temporarily relocate its western headquarters from Warri in 2013 on the excuse of a hostile business environment.
He stated that the hostile environment Shell cited for its relocation had indeed been engendered by the neglect and impoverishment of the people through the adverse effects of oil exploration activities.
However, the lawmaker reminded Shell that  peace has returned to Warri and the entire Niger Delta region, adding that the only way to sustain this peace and business friendly environment was for the oil company.
The presiding office and Speaker of the House of Representstives, Yakubu Dogara,r at this point asked he member representing the Warri Federal Constituency in the Federal House of Representatives Daniel Reyenieju  to make his contributions on the issue at stake.
He urged the National Assembly to use its legislative power to compel Shell Nigeria Development Corporation of Nigeria  (SPDC) to relocate its western operational headquarters and offices back to Warri which it (SPDC) left as a result of the Warri crises of 2003/2004.
The lawmaker explained that the fundamental causal factor resulting from the aforementioned crises that engulfed Warri and environs which necessitated SPDC to relocate its western operational headquarters and offices from Warri had long been peacefully resolved with the hitherto warring groups leaving peacefully among themselves; and were unanimous in appealing to the Federal government of Nigeria to prevail on SPDC to without delay return back to Warri .
It  will be recalled that in 2013, a similar motion moved by Reyenieju calling on SPDC to relocate to Warri was successfully passed by the House which has so far yielded no positive result.