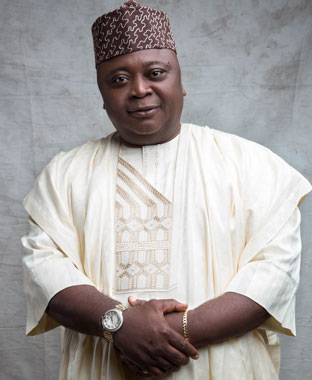 Gradually another electioneering year is creeping in. 2019 might be some few months away but the political climate is already a beehive of activities as political gladiators are busy planning and plotting on how to assert influence, power and seek for elective office.
Ogun state gubernatorial election is one of the highly ancticipated elections come 2019, this is because, the gateway state is reputed to be one of the states with the potential to become a strong economic capital in the next few years. Expectedly, the race for the soul of Ogun is a straight battle between the ruling APC and the opposition PDP.
One of Ogun's shinning lights and a member of the House of Representatives representing Remo Federal Constituency, Hon. Ladi Adebutu is a front-runner in the race for the next Governor of Lagos State. He stands a high chance of flying the flag of the People's Democratic Party, PDP, in the 2019 elections. Hon. Ladi is not only highly favored and on top of a list of the contenders warming up to take Governor Ibikunle Amosun's job come 2019. Hon. Ladi is equally the beloved candidate of the majority of the Ogun indigenes. Maybe this is because of his antecedents and legendary reputation for philanthropy. The intelligent lawmaker is the founder of Adebutu Development Organization (LADO), a philanthropic organization which has been a constant blessing to the people of the gateway state.
Lado as he is fondly called by admirers in all the 236 wards and 20 local government areas of Ogun state, is the only gubernatorial aspirant who has single-handedly donated a brand new transformer in each of the state's 236 wards.
Charity they say, begins at home, and the lawmaker has proved beyond doubt his commitment to the well-being of his people. Hon. Ladi Adebutu, who is reputed for his humanitarian ventures has done some road construction in Simawa and Sagamu area. He rehabilitated some hospital facilities in Iperu Remo, Sagamu and also built blocks of classrooms in Ode Remo and Sagamu. Through the Ladi Adebutu Democratic Organization, the lawmaker has empowered thousands with skill acquisition programmes and award of take-off grants.