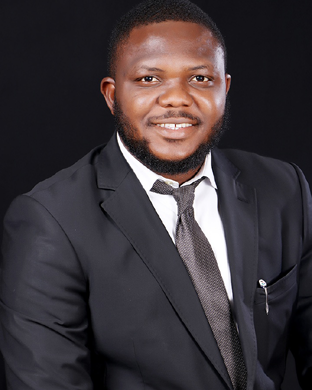 By Gabriel Ewepu
ABUJA- A non-governmental organisation, Nation First Foundation, NFF, has hailed the World Bank for including 324, 000 women as part of beneficiaries in its approved seven intervention projects to support the Nigerian Government in tackling poverty.
The commendation was made by the Country Director, NFF, Oniawa Elidad, while assessing projects of intervention outlined by the World Bank Group in the Nigerian economy, including women projects.
Elidad noted that the World Bank has positively impacted women on empowerment and self-reliance over the years and this new intervention on boosting rural economy, will go a long way to reduce poverty in the country.
He said: "We are highly impressed by this new intervention programme designed for women as part of the seven approved intervention projects by the World Bank, which would add value to the lives of these women and Nigerians at large.
"The World Bank has been doing its best to transform the lives of indigent people through their intervention programmes over the years. We are optimistic that with this newly designed women project, we will see unprecedented direct impact on these 324,000 women beneficiaries the Bank has set aside.
"We commend the World Bank for this well planned project that includes skills training, on financial and technical resources, and policy dialogue on women's economic empowerment, which will be financed via International Development Association, IDA, credit of $100 million. It is a great move."
However, he called on the government and other donor agencies to deploy more resources for empowerment in order to reduce poverty and social vices like drug abuse, human trafficking, cultism, and prostitution.
"We in Nation Fist Foundation are concerned with the plight of these vulnerable women in our country. We are doing our bit to reverse the trend of the societal challenges these women face on daily basis as they continue to be victims of evil people who take advantage of them.
"We also call on the government and donor organisations to increase and deploy resources that would transform the lives of young women in Nigeria who are vulnerable to all kinds of social vices that have made most of them victims of circumstances they find themselves in, including drug abuse, human trafficking, cultism, commercial baby producers, and prostitution," he stated.
On violent attacks that took place recently in Plateau State, he (Elidad) said the government and international community should find amicable solution to it with a holistic approach.
"We are sad when these attacks are carried out and condemn it in its entirety.  Women and children have been the most affected category of persons. The killings in three local government areas of Plateau State have negatively impacted the unity and peace of the entire country, and this will be passed on to generations unborn if not properly addressed.
"Our appeal is for the government at the local, state and federal levels to collaborate with the international community to find a holistic solution that would stop any future attacks.
The women and children should be well taken care of in the camps they have taken refuge and also be protected from further attacks", he added.