By Chiamaka Meribole & Fortune Eromosele
Even with N123 billion Nigerian Electricity Market  Stabilization Fund (NEMSF) provided by the Federal Government as a subsidy to operators in the industry, indications have emerged that the tariff paid by households for power rose to 145 percent in ten years.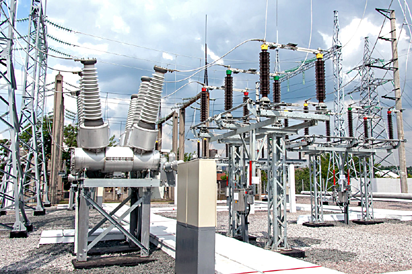 Speaker of the House of Representatives, Yakubu Dogara, made this known during an investigative hearing by the House Ad-hoc committee set up to interface with the Nigerian Electricity Regulatory Commission (NERC) on the Multi-Year Tariff Order (MYTO).
He explained that the investigative hearing became necessary with the view to critically examine and re-assess all inputs and assumptions in the Multi-Year Tariff-Order (MYTO) system in our electricity industry in Nigeria, and to come up with a draft realistic tariff regime.
"However, there has been a prolonged public outcry over the continuous increase in the unit price of electricity, which many believe is not in tandem with the current realities in electricity supply. The tariff has continued to increase from an average of N10 per kw/h in 2007 to an average of N24.20 kw/h in 2017 without substantial improvement in power supply.
According to him, the motion was in response to public outcry against the current tariff system.
"I wish to note that the Multi-Year Tariff Order (MYTO) methodology was designed to provide correct pricing of electricity, taking into consideration the key principles of cost reflectivity, affordability, incentives for efficient operations and other assumptions such as price escalators, model building blocks/parameters, etc.
"Despite, the N123 billion Nigerian Electricity Market Stabilization Fund (NEMSF) provided by the Federal Government as subsidy to the sector operators, the situation still remains unpleasant."
"The House is concerned about the seeming injustice to the Nigerian public and wishes to examine the possibility of redressing the trend.
"It is needless to say that adequate electricity supply in our country will stimulate economic activities and reduce unemployment, which will invariably ameliorate youth restiveness and the high crime rate.
"As stakeholders, we must all join hands to find a lasting solution the challenge of unstable electricity supply in the country, and in particular, the issue of excessive electricity tariff that seems to be incongruous with the quality and quantity of electricity supplied," the Speaker noted.
In the bid to address the challenges bedeviling the power sector, Dogara urged all the "stakeholders and participants to be open-minded, honest and constructive in their contributions.
"The House expects also that the Ad-hoc Committee will take into consideration all submissions presented here today in making its recommendations to the House so that we can proffer a lasting solution to the contentious issues surrounding electricity tariff."