By Dayo Johnson
Akure—under the influence of alcohol, a 64-year-old grandfather, Gabriel Fasoyin, has reportedly shot dead his grandson, Seun Fasoyin, with his dane gun in Ile-Oluji area of Ondo State.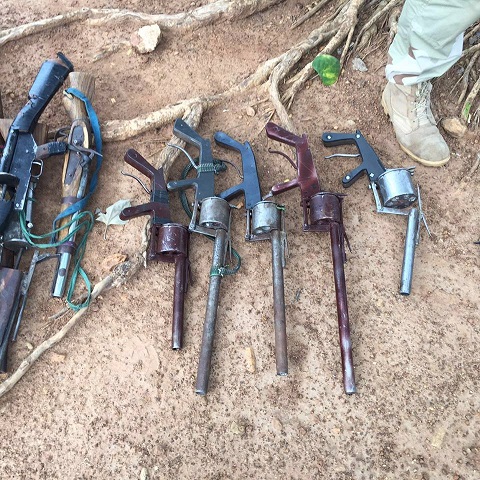 Vanguard learned that the incident occurred at Agric Settlement in Ile Oluji, on Wednesday.
An eyewitness said his grandson, who was shot at close range, died on the spot.
The source alleged that "he was fond of drinking too much alcohol and always misbehaves in public afterwards. At times, he would drink, become unconscious and urinate on himself. The family members were not happy with his drinking habit and they have made several efforts to change him but all to no avail.
"On that day, he was drunk as usual. So in order not to embarrass the family again, he was locked up in a room. As Seun, his grandson, was trying to lock the room with a key, the man brought out a dane gun and shot him."
Police
Confirming the killing of the young boy, the state Police image maker, Femi Joseph, said the suspect had been arrested and currently in the police custody.
Joseph said investigations were ongoing on the murder of the grandson by his grandfather
He said: "I can confirm that the boy was shot by his grandfather, who is already with us. He was shot at close range and died on the spot. We have commenced an investigation on the matter."
He added that the suspect would appear in court after the completion of the investigation.
The remains of the deceased were said to have been deposited at an undisclosed morgue.