By Gabriel Olawale
DRUG addicts are not in position to quit the habit on their own except they receive help from those around them.
Head of Drug Addiction Treatment, Education and Research Unit at the Neuropsychiatric Hospital, Aro in Ogun State, Dr Peter Onifade who disclosed this, said even though the choice to  abuse drugs is personal, stopping is not unilateral.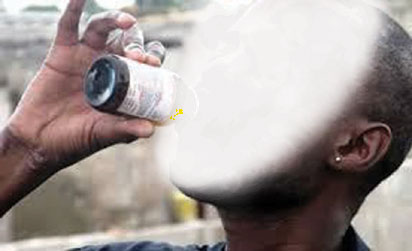 Speaking at the 2018 Nigerian Medical Association, NMA, Lagos State Annual General Meeting, he said: "When people who abuse drugs tell you that they want to stop but can't help themselves from going back into it, they are saying the truth. It is their choice to start, but by the time the drug starts to use them, it is not their decision alone to stop.
"Whether they will stop or not is a serious battle between the impulsive part of the brain and reflective part of the brain.  Irrespective of the psychoactive substance someone is taken, on the final analysis, this substance has significant and lasting changes in the brain especially in the part of the brain that as to do with thinking, feeling and judgment.
"By the time drug starts to affect the brain, it empowers part of the brain called the impulsive, which dominates reflective part of the brain, such that the person is willing but cannot go by his own decision because there is part of the brain that is compelling him to work against his decision.
"He or she will be the one to decide not to indulge in drug and still be the one to go back into drug. He or she will tell you, I don't want to go back to drug but I find myself going back. At that moment, impulsive part of the brain has put pressure on reflective part of the brain.
Onifade who is a Consultant Psychiatrist said that such individuals need people support to address the issue, "at that point they need collaboration with people who can offer help and there are certain things they can do as self help.
"On how to stop substance use completely, decide a target date to stop using the drug and stop that date. Declare publicly your intention to stop, this will help to mobilize others and you towards maintaining abstinence. Stay away as much as possible from the cues and triggers which remind you of drug use. You may face withdrawal effects after stopping use. Seek support from your health care provider of the withdrawal effects.
Former NMA President, Professor Wole Atoyebi urged parents to spend quality time with their children "Everyday, there should be a moment of total attention to your children. Talk to them, listen to them and their feelings, and give impression that you are with them.
"Make effort to track the activities of your children, the kind of things they do, you can get to know this by asking them simple questions when they are growing up. Set social boundary for them and enforce the boundary in adaptive way, calmly and constituently not with emotion.
Develop habit of praising your children for good things they did.
The Chairman NMA Lagos, Dr Samuel Adebayo urged the federal government to implement current National Drug Control Master Plan, "the plan have four approaches, which target law enforcement, drug demand reduction, sensitisation and prevention strategies, treatment and continuous care.
Chairman Local Organising Committee for NMA 2018 AGM conference, Chinedum Eluogu said that during the choice to focus on awareness creation around drug abuse and hypertension was as a result of the daily realities of what patients present with at the hospital.
"Recently we noticed that the rate of hypertension is high among the citizen and many people are now diagnosed with stroke or kidney disease as a result of poorly control hypertension. Secondly, the level of substance abuse in the country required urgent attention.