By Ayo Onikoyi
The Country Manager, Nigeria for Viacom International Media Networks (VIMN Africa), Bada Akintunde Johnson, one of the panel speakers at the annual Creative Nigeria Summit which held at Eko Hotel and Suites, on Tuesday, 17th July, gave his views of the relationship between brands and artistes/celebrities/influencers.
He noted that most of the influencers brands engage in their marketing campaigns fail to effectively leverage the opportunities to help the brands achieve long term set goals. He further mentioned that some brands only pick influencers with huge engagement numbers without actually ensuring these influencers are fully immersed in the brands they are representing. Some of these influencers do not fully align with the brand's vision or marketing objectives, so fall short to fully leverage the use of their platforms to achieve the set objectives.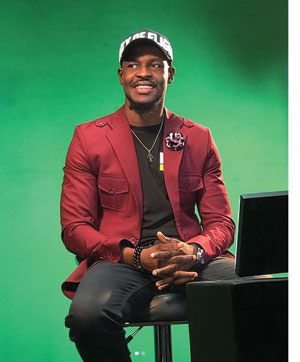 Rather, they are more concerned about how much money they can make for themselves in the immediate and not necessarily support the brands to achieve relative success in the long run even if it means going the extra mile.
Whereas, these influencers can even make much more money off endorsements or brand association if they fully cooperate with brands and deliver tangible value that positively impact the bottom line of the brand. This would create opportunities for more long term relationships instead of being discarded after a year or two because their songs are no longer 'hot'.
In addition, Bada remarked that brands need to find efficient and effective tools that help them properly communicate with celebrities that they engage, so that the dream is shared by both parties and make sure they both work towards achieving the set goals. The panel which was moderated by Lindsey Oliver, the CEO of Africa MediaWorks Limited, also had Anthony Ekun, Executive Creative Director, SO&U, and Tolu Ajayi, Head of Branded Content, Insight Publicis, as co-panel speakers.
The Creative Nigeria Summit is an annual summit which is held for 2 days to bring together international and indigenous experts, thought leaders, industry players and renowned professionals within the Nigerian Film Television Industry to discuss issues affecting the Industry and The Theme of this year's summit was titled "Content: The Future of Nigerian Film In A Digital Era."